Foreign sharing bike operation mode
2017-12-28 18:16:56
Sharing bike is very hot in 2017,for example, ofo, mobike sharing bike is popular in China. Real-time positioning, sweep code unlock, flexible parking location,free ride, the emergence of sharing bike solve the last 1 kilometre" travel problem for people.
Currently sharing bicycles have spread to foreign countries. Mobike has entered overseas cities including Singapore, San Francisco, Manchester, London and Florence. Ofo's overseas expansion, followed by Singapore, the United States, Britain, Kazakhstan and Thailand. However,  what is the model of foreign sharing bike?

United States: Citi Bike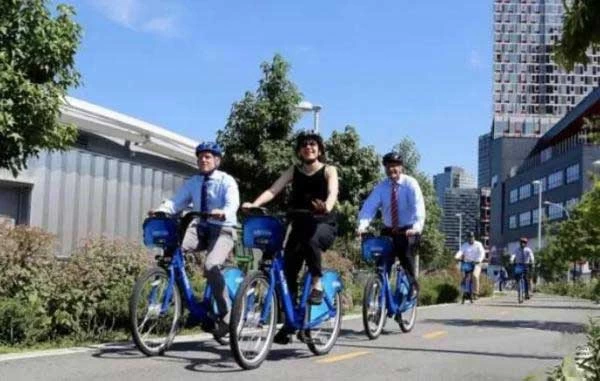 Citi Bike, the largest sharing bike in the United States, uses traditional parking piles and payment methods. There is no deposit required. It costs about $ 2 per 30-minute ride and having rent a day,a monthly or a annual using options, Station electronic cash register on the choice of packages and pay by credit card, return to find a free parking pile parked. At the same time, in order to ride safety, while renting a bike will provide safety helmets and other accessories to facilitate access for riders. Once you violate the above rules, you will be fined.

Paris: velib

In Paris, where Velib is located, cycling through the streets is a common sight. In a city that was often obstructed by traffic, hard to find parking spaces and complicated road conditions, people began to be encouraged to ride bicycles about 10 years ago to relieve road pressure . Velib has also been commissioned to become a city project. On its website, there are specially set up Paris travel routes and sightseeing directions to guide the visitors. The operation has been very mature.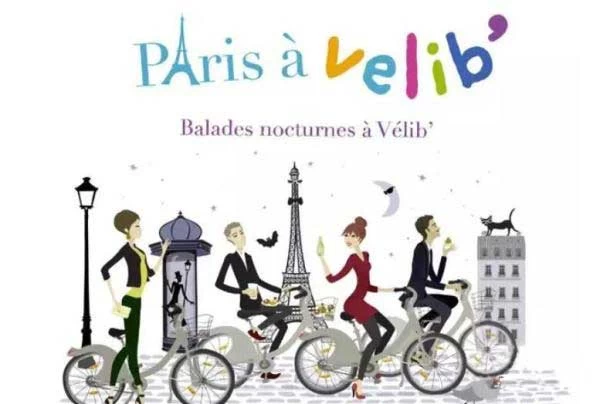 At the same time, velib cooperate with government.Backed by advertisers, the development of velib is very fast.Velib has 1800 sites in Paris, each site can be completed rental and return service.Each site spacing of Velib is about 300 meters,  docked up to 70 Vehicles. In the smart stop electronic cash register, you can set the day ticket and weekly ticket temporary bike service, credit card payment.
Then through the phone app to start the bike, after two beeps, the bike's LED light will turn from orange to green, the sharing bike can use and start billing.

In order to give the largest discount to long-term users, velib also introduced a reward program, users can earn and maintain their "bonus + V" for later use. The plan is shown on the interactive map.

Japan: DOCOMO BIKESHARE
Japan's transportation system is developed, the management of local shared bicycle DOCOMO BIKESHARE is relatively mature.
When using DOCOMO BIKESHARE, you need to register with your computer (because you need to use email, credit card and other functions), and then fill in the corresponding membership information in the mobile app, and then you can use the bike.
When using bike, first need to press the START button, but no two-dimensional code, how does it identify your membership and then unlock it? Very simple,the using method is to place the phone in the induction area, and then the smart bike lock is opened. At the end of the ride, smoothly closed the lock on the end of billing. These using methods are taken DOCOMO BIKESHARE into a straightforward video on the official website conspicuous center.
Such initiatives not only help users to become familiar with proper usage processes, but also place the responsibility for riding on the head of each user, as in the event of a problem with the sharing bike, the user information will be linked to the user through user information filled in by the user. A set of reward and punishment of sharing bike  mechanism is to allow each rider more care of the bike,to reduce a lot of sharing bicycle problems, such as disorderly parking sharing bike, damage bike and so on.
What is the cost of DOCOMO BIKESHARE? It costs 150 yen for 30 minutes and 2,000 yen for one day. You need to pay with a debit card. No need to use the deposit, do not support cash for payment.
Singapore: oBike
The first sharing bicycle company in Singapore, claiming solve the last mile travel problem for people.This is why the pile-free model is so popular. Download oBike sharing bike app with your mobile phone, locate the nearby bike, unlock the QR code and lock it. Simple operation, riding anywhere and anytime.