Omni remote controlled sharing parking lock system is an amazing new parking space security system concept commonly used to achieve parking spaces sharing and management. Omni sharing parking lock system is a simple, quick to install and easy to use sharing parking lock solution. In the face the trouble that you can not find parking spaces, let the sharing parking lock system take your troubles away and give you back the protection and convenience you deserve. Our simple to install and easy to use automatic parking lock allows you to protect and access your parking lock all by remote control.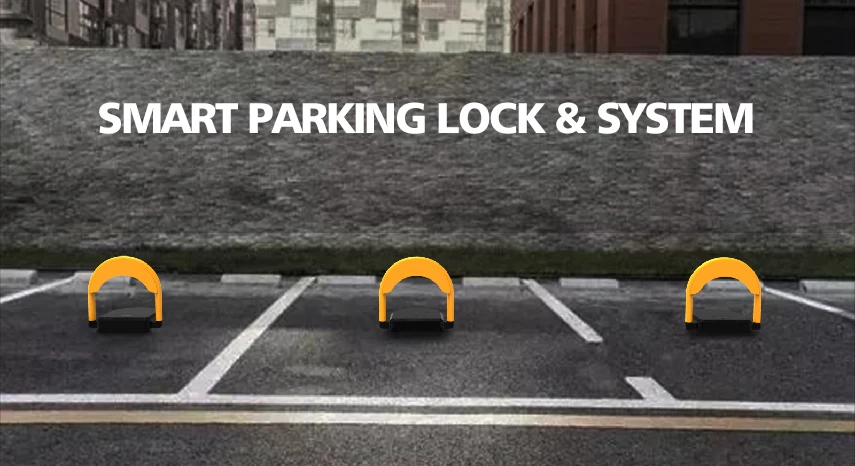 Connected with the barrier gate,cars could pass through the barrier gate automatically,and the parking lock opens when the car comes near while it closes when car leaves;Guidance Mode (for public parking lots):owners or the authorized sharing users connect the cloud by APP; Pass through the barrier gate automatically; the car will be guided to the free parking lot which is allocated by system; the smart sharing parking lock opens when the car comes near; the parking lock closes when the car leaves.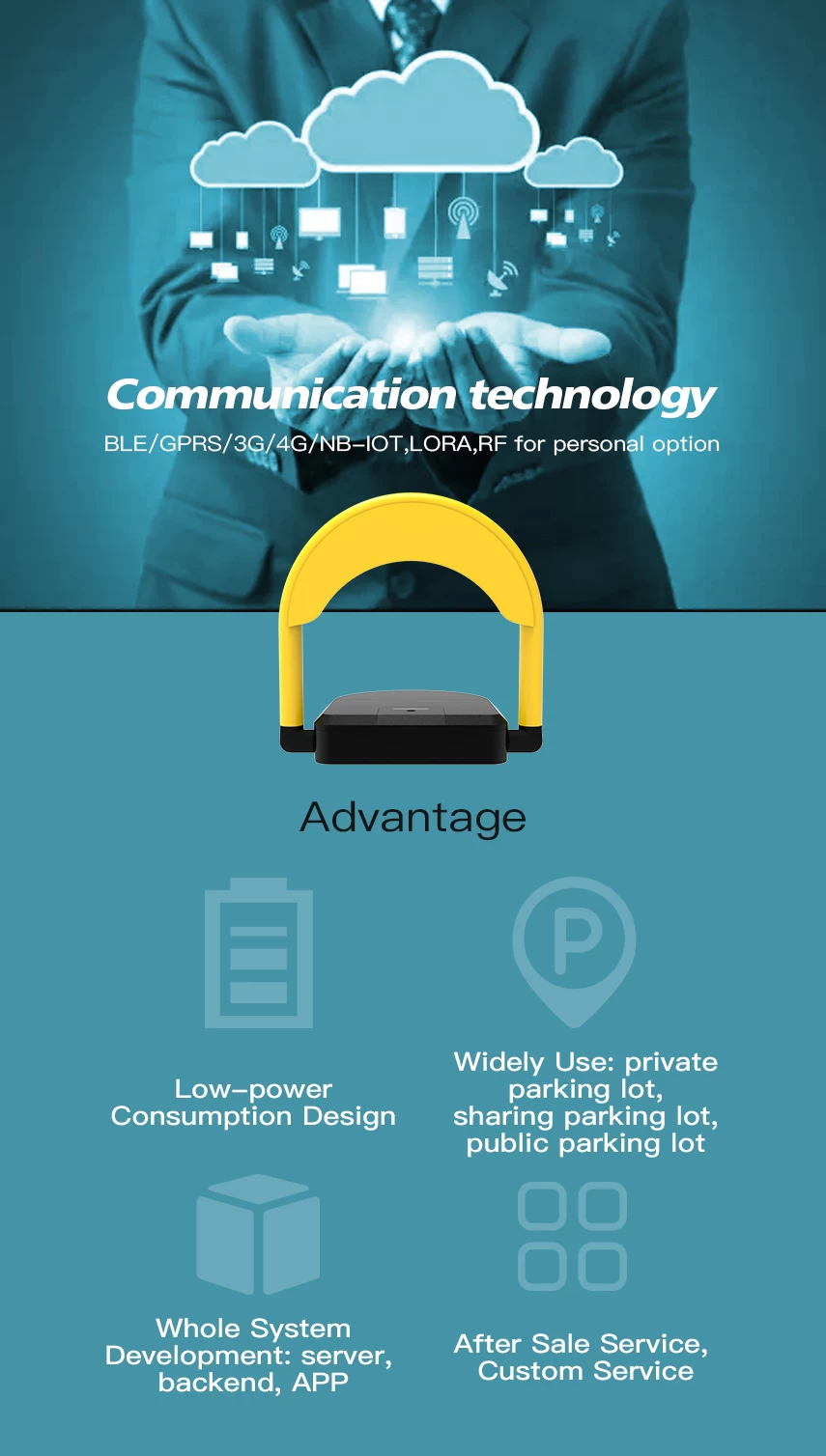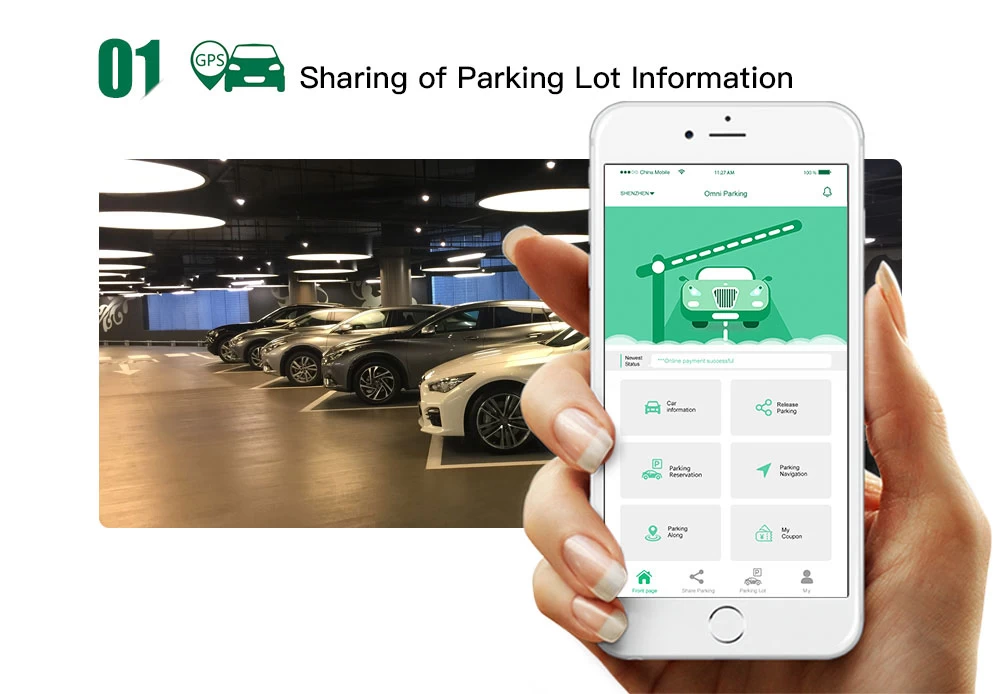 Connect all the smart parking lots by internet, which improves the efficiency of parking lot searching and matching, parking lot navigation to achieve the nearest parking guidance. Transform the parking lot to intelligent and internet connected so that the whole process of parking is improved.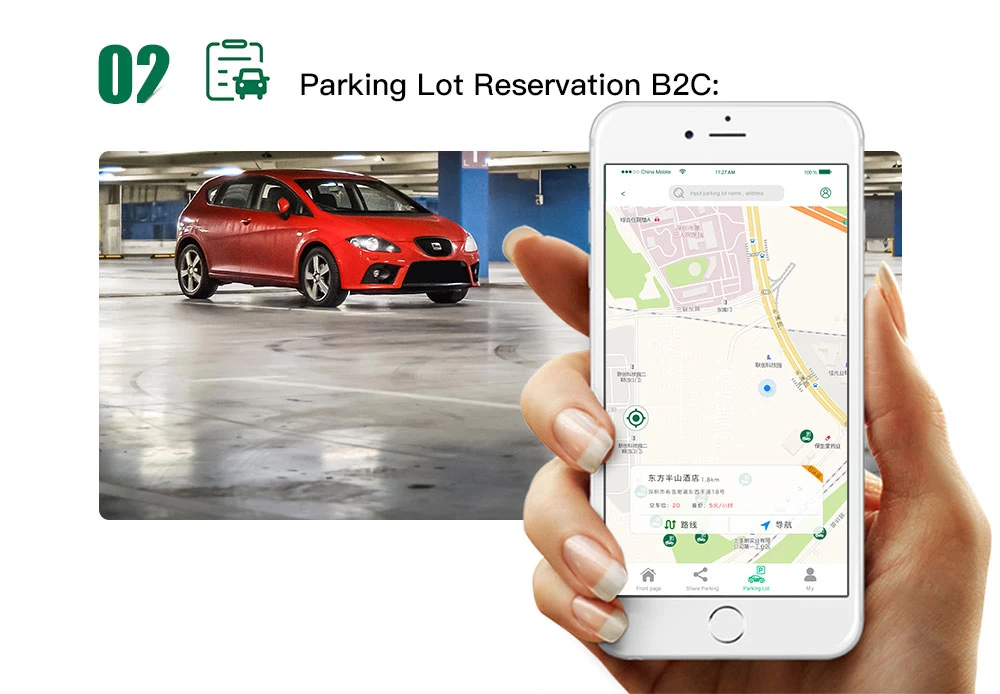 Provide the parking lot reservation service by networking the parking lot, which could be widely used in roadside parking lots, public parking lots, business areas, public service construction with the parking lot. The parking lot reservation service solves the problems about difficult to find a parking lot, about poor parking experience etc.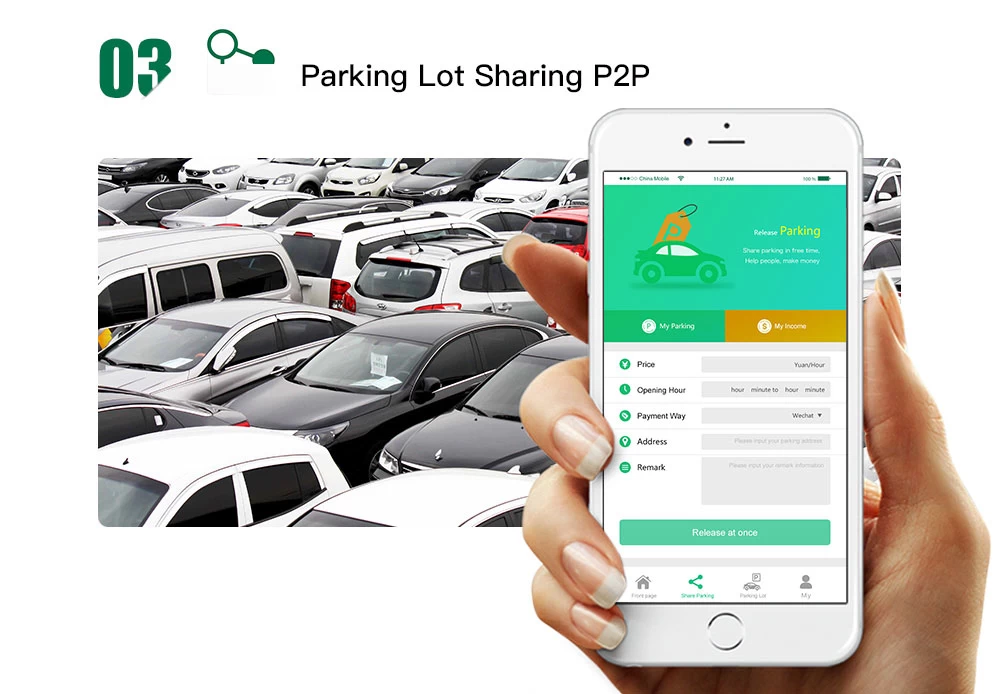 Interleaved Parking for the construction of parking sharing platform so that the parking lots are fully taken advantage, which balance between supply and demand of parking lots. Parking lot sharing P2P could be used in residential area and office parking lot. In the daytime, the parking lots in the residential area are surplus and that in the office are insufficient because the office workers switch between residential areas and office; In the evening, the parking lots in the office are surplus and that the parking lots in the residential area are insufficient. With the P2P parking lot sharing, the available parking lots could be well taken advantage.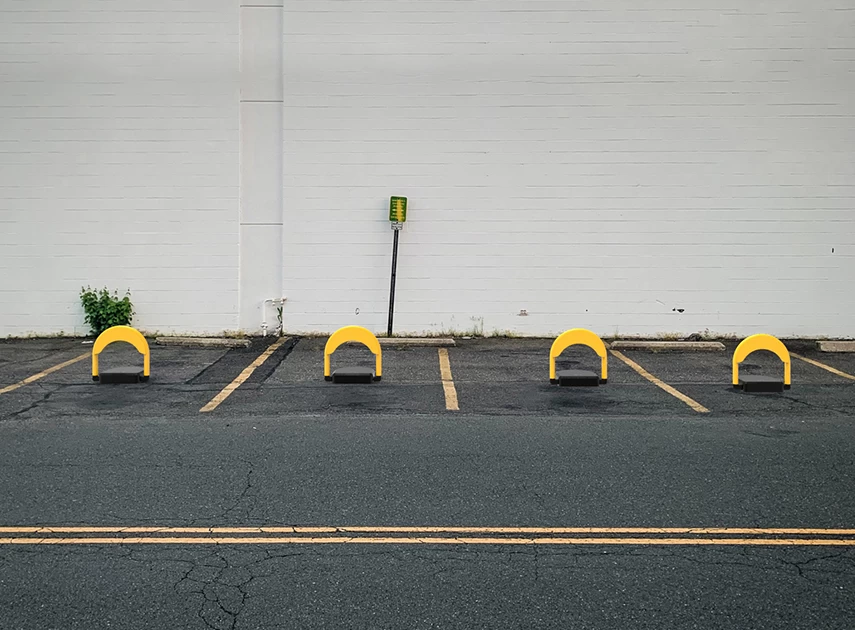 The smart parking system, which provides services based on Web and mobile phone, makes it easy for parking,increases the revenue of public parking,and provides the parking data to government for analysis. The completion of the smart parking system promotes the formation of open platform of Internet-of-things data between the public consumption and city management.