The rise of scooter sharing - Singapore has invested 20,000 electric scooters
2018-06-27 18:19:42
After sharing cars and sharing bicycles,there are also tools that can be shared to solve the last-mile travel problem for users.For young users,sharing electric scooters may be a good new direction.According to foreign media,Singapore has already invested about 20,000 electric scooters.Singapore's Neuron Mobility is the company that provides electric scooters.
This type of electric scooter vehicle system is equipped with a lot of intelligent technologies,including GPS and IoT sensors,etc.It can detect the specific location of scooter and real-time software positioning.Users only need to pay a deposit of 35.5 US dollars,then users can ride for 15 minutes at a price of 0.35 US dollars,with a maximum speed of 15 kilometers per hour.

Starting in March of this year,many electric scooters scattered on the streets of San Francisco,Los Angeles,or Washington,DC,in various corners of the city center.Many people stepped on these scooters to walk through the streets. Sharing scooter is deeply loved by young people now.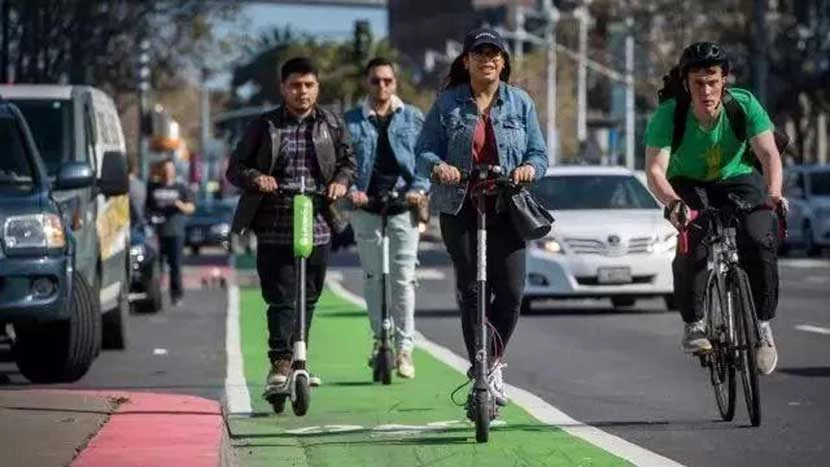 The use of a sharing electric scooter is the same as sharing bicycle.When using of a scooter,you only need to download the App,unlock the scooter,and lock it after use.It will automatically charge you.Compared to sharing bicycles,electric scooters can traverse more complex urban terrain,and they are lighter than bicycles and do not occupy space.They are easy to move,and are less difficult to launch.Electric scooter has more intimate advantages,riding a sharing bicycle is not only easy to ride without effort,and the dress requirements are not high,whether business dress or skirt,you do not worry about uncomfortable.Compared to sharing bike,scooter seems to be a little cooler.Wearing a hoodie,carrying a backpack,and stepping on a scooter,it seems to be a more trendy image.

The founder of an American shared electric scooter said that he chose to share electric scooters "not only because it is the most practical means of transportation,but also because it reminds people of their childhood."Because of these advantages,the sharing electric skateboard industry has attracted many talents and investments,and it is more optimistic than sharing bicycles.

Bird, LimeBike and Spin three companies sharing the electric scooter in the United States have successfully financed.Bird has currently raised $115 million in funding,LimeBike has raised $132 million now,Spin has raised $8 million in funding,and the three financings add up to nearly RMB1.6 billion.

A scooter sharing system is a service in which electric kick scooters are made available to use for short-term rentals.ShenZhen Omni,a R&D company that specializes in providing sharing systems.The sharing scooters lock we provide supports electric scooters equipped with GPS and IoT sensors to track the vehicle's position.The sensor can also detect vibrations,so if someone tries to use the electric scooter forcefully,an alert will be sent to the operator.In addition,the driver must stop at the corresponding scooter pile to complete the lease and normal charging.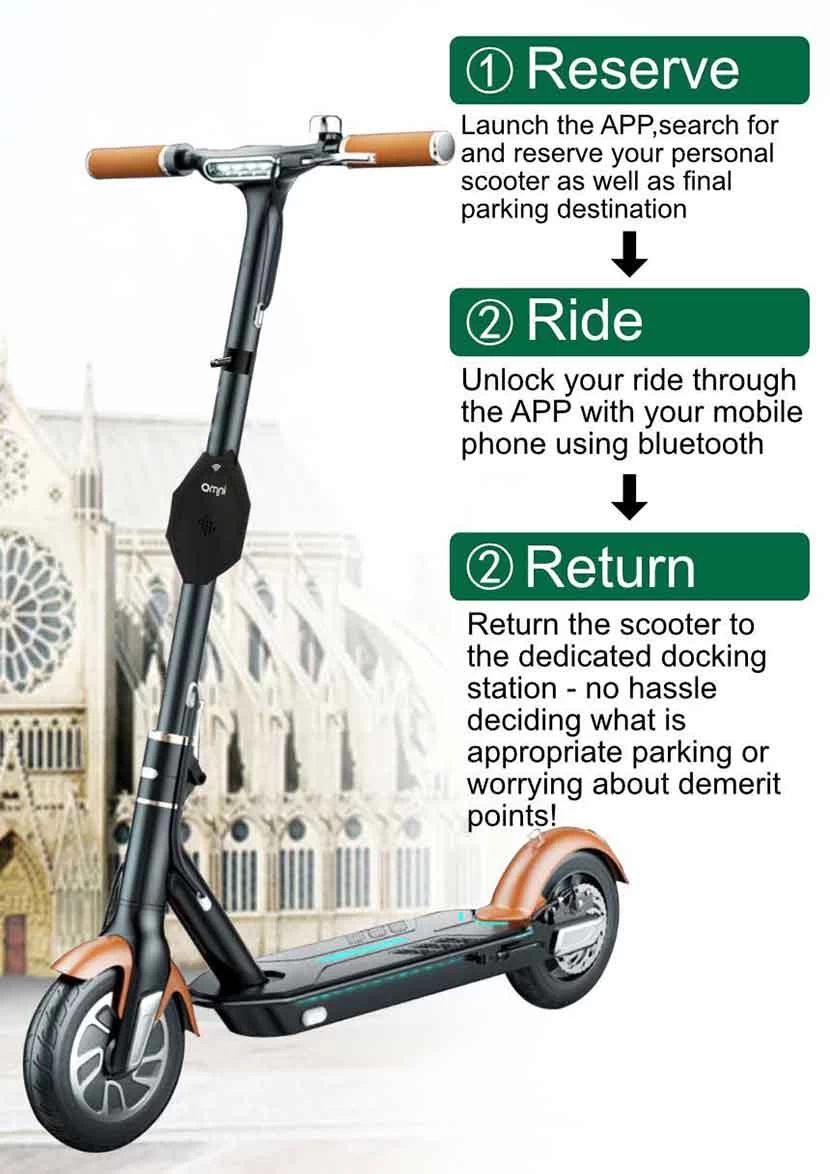 Keen to launch a scooter sharing program in your area?Contact us to find out how we can help!