The Top 3 Benefits of Upgrading Your Home to Keyless
2020-04-24 14:24:36
Whether you own a home, live in a condo, or rent an apartment, you know very well the importance of keeping your home safe for both your family and possessions. We have been known to pose as pedestrians and scout around homes to identify how secure entryways or doors can be. Depending on your location, some porch pirates are also out in full force, looking for any opportunity to score extra possessions at your expense due to less secure door locks installed.

Modern keyless home entry locks can help improve your life in many ways. Take a look at 3 of the top reasons going keyless is a smart choice.
1. Convenience
Keyless entry locks allow for easy come and go access with multiple options available. They also offer easy installation when retrofitting to an existing door with minimal disruption. Touchscreen or RFID keycard access. Easy to use code set up to allow different people personalized access. You can create permanent codes for family or set temporary codes for those with restricted use, including dog walkers, cleaners, or workers, to name a few. Remote access is made possible over your choices of BLE, WiFi, or Zwave.
Another obvious convenience is quite simply never having to fumble around looking for the keys. No more hiding keys under the planter nearby.
For the most part, keyless door entry locks are battery-powered. This effectively eliminates the hassle and cost of mechanically wiring the door and also, will continue to secure your home when power failures occur. Visible battery-life indicators will ensure you are never at the point of being locked out. Some keyless entry locks do come with mechanical locks for added convenience.
2. Enhanced Access Control
Passwords that are well-chosen and changed from time to time will always come out on top over mechanical keys that can be easily lost, stolen, or copied. Some keyless door locks will include advanced built-in access control features such as multiple authority levels, timed access, time-stamped access history, and the programmability or thousands of unique access codes and multiple schedules for specific users. You will always have complete control of home entry.
3. Advanced Security
Regardless of whether a door entry lock is traditionally mechanical or high-tech electronic design, locks are only as good as the level of security they provide. There will still be some who are a bit nervous when thinking about moving to a keyless entry door lock. That's why it's essential to make sure that the lock you choose provides high-level security that can reassure peace of mind.
When looking at purchasing your new keyless lock, don't just pay attention to the functional features only. You will want to review the lock's strength and durability as well as any advanced technology built into the lock itself. For example, look for functional safety features such as anti-pry user code safety, fingerprint-resistant touchscreen, as well as heavy-duty build.
One of the many benefits of an advanced security lock is its compatibility with other locking devices, including mortices, cylindrical door latches, dead latches, and, deadbolts to name a few. If this seems a bit overwhelming, seek the advice of a professional lock specialist to assist you in your search. A specialist will help you compare product specifications, including durability and security grade.
Need Help Going Keyless?
While keyless entry is a significantly more convenient option, it has certainly brought about a huge range of choices and things to consider since its explosive growth in popularity. We can assist you in finding the right keyless lock for all of your needs.
New Products RFID Cabinet Lock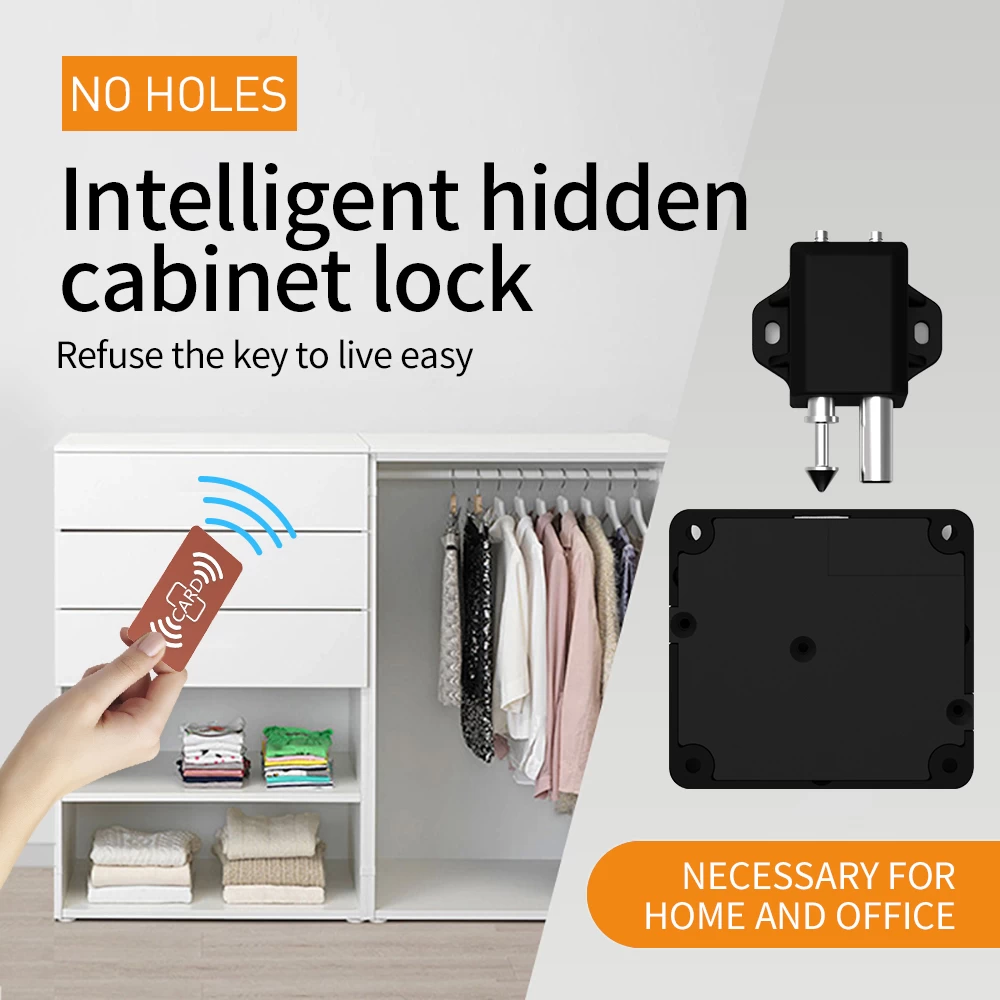 RFID Card Keypad Smart Remote Control Door Lock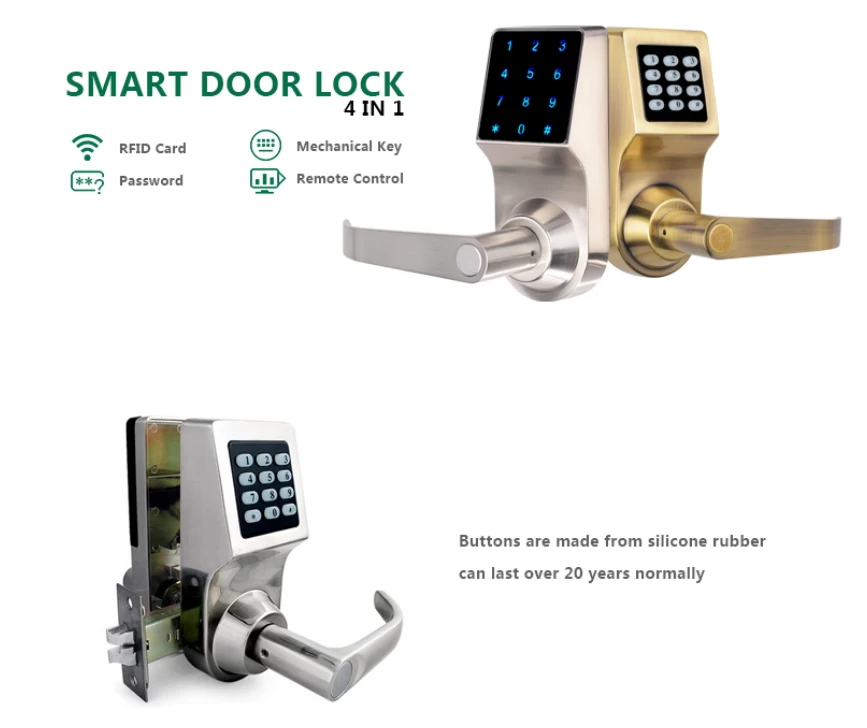 Biometric Fingerprint Glass Door Lock