The Develop of Sharing Bike
2017-11-15 19:32:10
Internet renting bike (sharing bike) is skyrocketing with the capital flooding into the sharing bike industry since 2016. The sharing bikes solve the problem of "Last miles" which relieves the traffic pressure.
Sharing bike is a very hot word, which has become a symbol of fashion. But the sharing bike is not a new thing, the history of the first sharing bike could be traced back to July 28, 1965 in Amsterdam Netherlands. The develop of sharing bike is very slow since then. The sharing bike are confronted with tremendous opportunities and challenges in 2005 with the promotion of England and France. The real sharing bike starts since 2010 with the creating of mobile APP and GPS position technology by Social Bicycles in USA, which realizes the no-pile bike business of quick rent-and-return.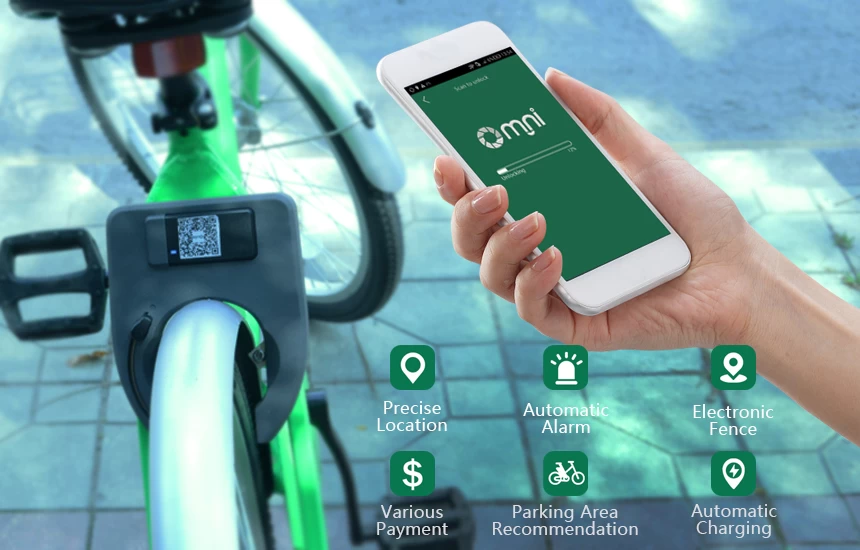 The china sharing bike started with public bicycle system, which is late than western countries but developed very sharply. The hottest sharing bike in China Market in 2016, is the bicycle sharing service all over the metro and bus station, residential area, business zone, university etc. Omni intelligent offers the whole bicycle sharing solution for the customers and operators, which is positioned by mobile GPS , unlocked the bicycle by bluetooth, QR code, GPRS communication, paid via mobile APP. It has been 3 years since OFO sharing bike debut in the university which start the development of sharing bicycle. You can see all kinds of colorful sharing bike all over the China, which is very convenience for people's travel. The development of sharing economy makes our life better and better.