Sharing & Smart — Omni parking system solve the problem of urban parking difficulties
2018-05-02 18:30:54
"Difficulties in parking" has been an urgent issue to be solved in the urban traffic area in recent years.To ease parking difficulties,in addition to improving the supply of parking spaces and idling the resources of idle parking spaces,there is also a key measure to eliminate the information barriers of parking spaces and demand,and to provide real-time parking resource information sharing through multiple channels.
The idle parking spaces are nearby but the car owner who need to park don't know.The car owner can only find parking spaces one by one on the road.This is an annoyance that many people face in parking.
How to know the parking space information in the surrounding area and even make reservations and online payment before going to the destination.This is the core problem that Omni sharing parking system solves for users.Simply,it is to provide users with a real-time electronic map of parking space information.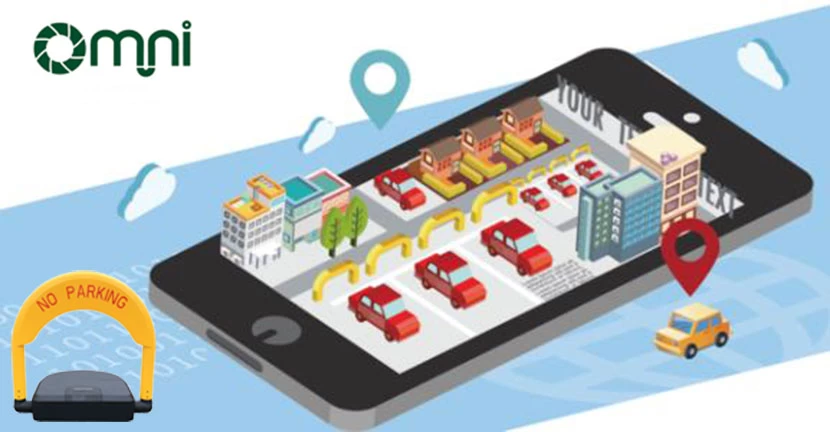 Omni specializes in sharing parking smart solutions,independent R & D the parking sharing intelligent system which based on mobile phone Bluetooth/GPRS to control,Initially formed an intelligent parking solution for personal parking spaces and large/medium/small parking lots.In the future,the parking network will focus on the hardware and software-integrated product system,gradually expand the mobile Internet platform business,and eventually form an integrated service system for parking spaces for motor vehicles.
Omni sharing parking is a smart parking system to solve this problem.It is mainly used to help the parking spaces to "lock and unlock automatically" and to help private owners "rent parking space",and all this is achieved through the combination of mobile phone parking apps and smart parking locks.Smart parking lock is the physical medium of the system operation,through the Bluetooth transmission,the user can control the lock through the mobile phone parking APP to achieve "automatic lock unlock."On the parking app,users can choose to share features and "leave rent" their unused private parking spaces.