Choose bike taillight in four methods
Omni Original 2023-03-23 11:58:53
When riding a bicycle in the dark,it is always difficult to be seen so it's causing traffic accidents.And the bike taillight can help to avoid this.When the car comes from behind,his lights shine on the bike taillight,and the rear tail light will reflect the bright light,thus reminding the car coming from behind to avoid traffic accidents.So how to choose a bike taillight? Omni will introduce you four methods to ensure your travel safety.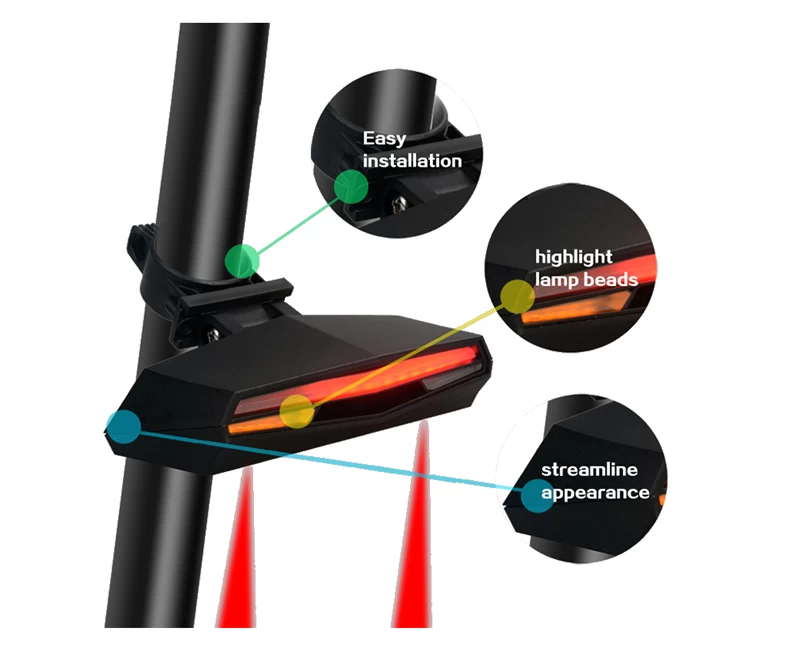 Firstly,the principle of being clearly seen
As long as there is an apportunity to get close with other people's cars,there will naturally be a need to be seen for the bicycles or electric bikes.A suitable bike taillight is an important magic weapon to ensure your own safety,especially at night,in early morning,or other dimly lit places.Under the environment,such as riding through tunnels and mountain roads,the rear tail light is an in dispensable safety accessory.
Since the bike taillight is mainly used as passive lighting for warning,the purpose is to make others notice the bicycles and electric bikes,so it must be clearly visible from all angles from the rear to the side,so in addition to having a certain brightness,what is more important is a wide light distribution.Therefore,when purchasing a bike taillight,in addition to observing the brightness at the rear,you should also look at the brightness on the left and right sides from 30 degrees,60 degrees to 90 degrees.It is safer if there is wide and uniform light from 0 degree directly behind all the way to 90 degrees,including left and right sides.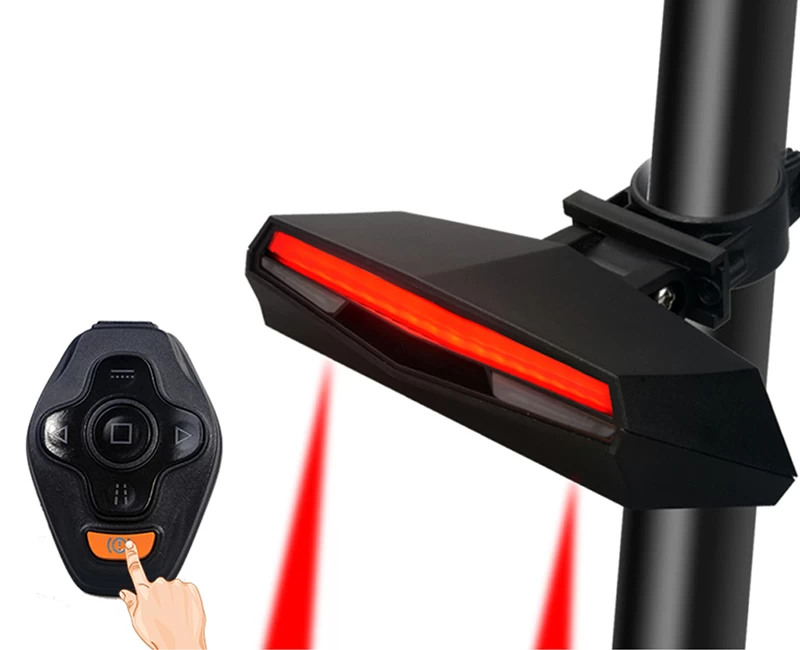 Secondly,USB rechargeable or battery power
With the widespread use of lithium-ion batteries,USB rechargeable bike lights have become the main product of various brands in recent years.However,traditional battery powered bike lights still have some irreplaceable features.
Compared with USB bike lights,the following features are for battery powered bike lights.
1, Lower initial purchase cost;
2, Higher subsequent use costs;
3, Long battery life;
4, Short time required to replenish power
The characteristics of the popular USB rechargeable bike light
1, The initial purchase is high;
2, The subsequent use cost is low;
3, The battery life is relatively short;
4, It takes a long time to replenish power.
In addition,usb rechargeable bike lights also need to pay attention to the discharge problem,so as not to damage the lithium battery.
When purchasing taillights,battery powered bike lights and USB rechargeable bike lights are not good or bad,it's only suitable or not.Consumers can devide to buy battery powered bike lights or USB rechargeable bike lights according to their own riding babits and product features.
Thirdly,choose the right product for yourself
When consumers purchase taillights,they generally consider brightness,viewing angle,battery life and price,while ignoring other factors such as whether the light is dazzling,installation location,and light color.
For example,some taillights with high lumens may provide a longer warning distance,but because the lights are too bright and dazzling,they will affect the sight of people and vehicles behind and cause danger instead.Moreover,it will feel very bright when the lumens are high,but it also costs relatively power.For the commuting group by bicycle,you can choose products with moderate lumens,or use light guide stripes,and the light is not dazzling.
Even sometimes we can find some riders mistakenly use white front warning lights as taillights or install some colorful lights.Everyone would avoid this.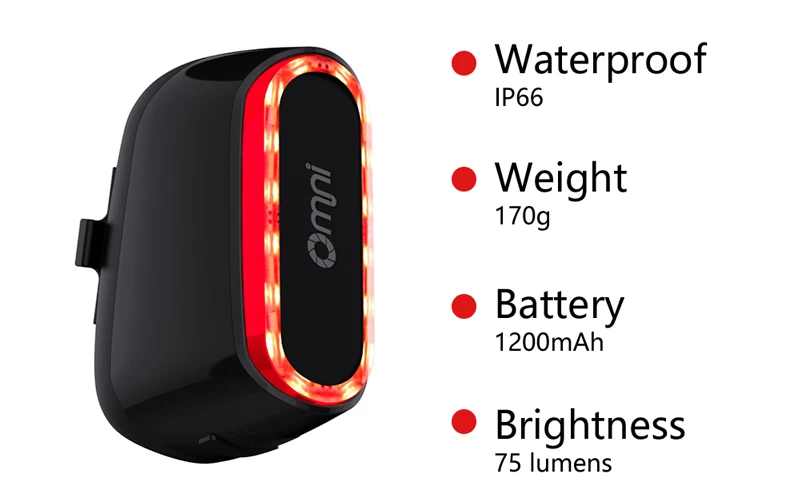 Fourthly,check again after installation
There are more and more types of bike taillights on the market.When purchasing,you must pay attention to the convenience of their installation.For example,do they need tools and where can they be installed? Is it compatible with pipe diameter of different sizes? The general installation positions include seat tubes,seat stays,rear shelves,seat cushions(seat bows),safety helmets,seat cushion bags,etc..When installing,pay special attention to whether it will be blocked by other objects on the vehicle,which may greatly reduce the warning effect.At this time,it will be a better choice to install the taillight under the seat cushion.Check again after installation,will it be too bright? Will it flash to the people behind?
Regardless of whether you are riding a mountain bike,road bike,commuter bike or a grocery cart,as long as you ride at night,you should install a bike taillight so that the bike behind you can clearly see the existence of the bike at a glance,so as to ensure personal safety.Omni bike taillight is trustworthy!