The market prospects of share parking space
2018-02-27 17:33:12
Sharing parking under shared economy has been favored by entrepreneurs.Although difficult to implement at this stage,it has the advantage of being a policymaker as a public service-related business service.What shared parking market prospects will be like?
The market prospects of sharing parking spaces
With the improvement of people's living standards,the number of cars will continue to rise,the demand for parking spaces will increase,the number of vehicles will be less,parking will be more difficult,problems such as disorderly parking will become increasingly prominent.Therefore,sharing parking economy has good prospects for development.According to market survey data show that During commuting hours,residents using the vehicle exist the tidal effect,and most of the private parking spaces in the community are mostly idle,but the commercial area separated by 100 meters is hard to find a parking space.The sharing of parking spaces breaks the asymmetry of information,Personal or commercial will be able to hang the idle time of parking spaces on the platform.Other car owners use App to book parking spaces before they go out,the car can be parked in the reserved parking space,real-time billing, automatic billing departure,the charge deducted from the phone.This sharing method improves the efficiency of parking spaces.
Shenzhen Omni Intelligent Technology Co., Ltd. independently developed the smart sharing parking lock using for large commercial complexes,office buildings, communities,residential areas,large bus hubs,airports and other regions to ease the traffic problems in the city.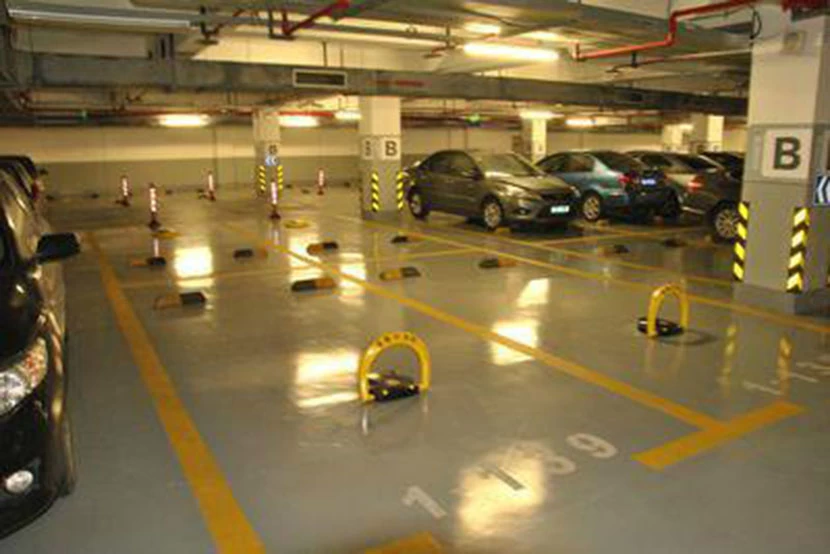 Omni in the sharing industry has strong R & D team and strong research and development capabilities,providing customers with complete solutions,its own R&D of smart sharing parking lock has characteristics of durable,high strength aluminum alloy,mobile Bluetooth plus remote control Dual-mode.Through the mature application of IoT technology,the sharing parking system software runs stably,a parking lot can be authorized and shared by a smart phone,and functions such as searching for vacant parking spaces and reserving parking spaces can be performed in the app interface.