The features of glass fingerprint door lock
2018-03-28 18:07:20
Omni glass fingerprint door lock no need to punch and easy to install.It only requires a screwdriver tool to complete the installation in ten minutes.It can be installed in any position,suitable for double glass doors,single glass doors and wooden doors.Omni glass fingerprint door lock has fingerprint unlock,password unlock,ID card unlock,mobile phone APP unlock function,optional remote control,attendance function.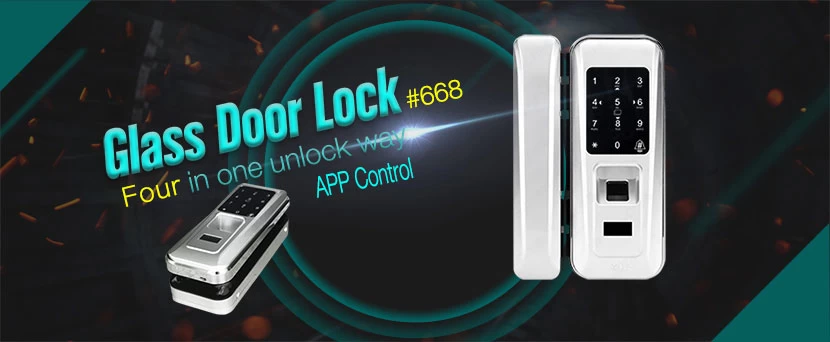 The features of Omni glass fingerprint door lock
1.The glass fingerprint door lock is simple,convenient,safe and reliable:it avoids opening holes and requires no wiring.This smart lock can be installed anywhere on the glass door,no external lines or computer networks are required,and the intelligent door lock body adopts the electric bolt structure.
2, Glass fingerprint door lock power consumption is low:the use of four quarters 5 battery power supply,the normal use of the case can work for more than one year,and has a low-power reminder,and after low power reminder can continue to use lock about 120 times.
3, Glass fingerprint door lock provides a variety of unlock options:smart card,fingerprint, password as a key to open the door,or by sending a mobile phone to achieve remote unlock,with 1000 fingerprint capacity and1000 passwords.
4, Bluetooth sensor unlock:As long as the door lock sense to the authentication mobile phone bluetooth signal can be automatically opened,the use of mobile phones will be able to unlock the door lock.Through the phone back-end settings password and other functions,the operation is simple and convenient.