The appear background and characteristics of Omni sharing parking lock
2018-01-11 18:24:54
Parking is a must for urban life,and smart parking is an important part of smart cities. Whether from the government point of view or from the people's livelihood point of view,the smart parking market has broad prospects.Smart parking is an inevitable choice for all local governments,enterprises and people to win in win-win situations.It is also the only way to optimize the allocation of social resources,enhance the image of the city, promote industrial upgrading and promote the construction of an ecological and civilized city,and has good prospects for development.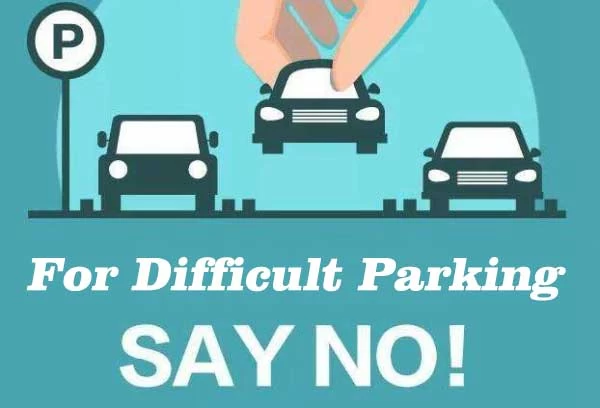 According to a survey conducted by relevant agencies,in urban areas,nearly 30% of traffic congestion comes from the driver looking for parking spaces.

According to the survey,there will be 2 billion vehicles running on the road by 2020, which means that there will be an additional 770 million vehicles than today.

In combination with the above,it is expected that by 2020,there will be busy with the transportation system,and finding a suitable parking space is a big challenge.In this context,Omni sharing parking system came into being.
Omni intelligent technology R&D team developed a sharing parking system,the IOT innovative technologies used in sharing parking spaces.From hardware to software,sharing parking spaces APP,sharing parking lock, backstage function system,all break the traditional parking management mode,a smart phone can be completed parking spaces positioning,search,release,query,authorization,sharing,booking,navigation,billing,and other functions.

Outward appearance design: high strength alloy appearance, durable;

Waterproof design: waterproof material design, nano-sealed battery.Long service life, safe and reliable;

Anti-pressure design design: stiffened shell,strong resistance to pressure,streamlined design thickened shell,one die-casting forming stronger;

Anti-collision design: crash lock function,collision with the car will automatically open anti-collision function.Bracket rocker can be 180 degrees before and after the crash;

Alarm system: built-in intelligent alarm system,when in normal work received an external impact will be issued an alarm sound and lower the rocker arm,lost the force will be automatically resume working condition in about 5 seconds;

Easy to install:using four screws fixed a sharing parking lock.