Smart lock function is the focus of the purchase
2018-03-06 18:27:52
As people's living standards continue to rise,the demand for home life will continue to increase. And really can achieve market satisfaction,is the most popular smart home system,which isnot only energy saving,environmental protection,safety,but also it is a barrier to the safety of our lives.
With the increasing popularity of smart home,smart door locks have become the first choice for many families to upgrade the door locks.However,the face of a wide range of smart door locks type and the prices is higher several times than the ordinary lock,consumers are also easily caught in the purchase of the errors.Faced with the dilemma of choice,so we go together to understand how to choose smart locks,and learn more about these products.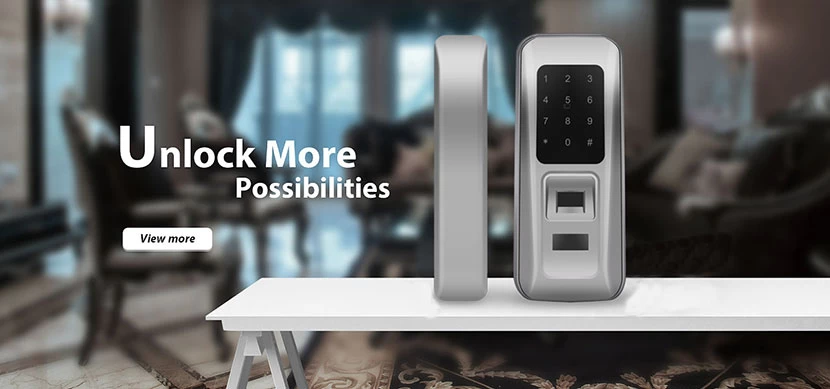 1, The appearance can not only look at the surface
For many consumers,the shape of the product will become one of the factors considered when buying,especially as smart locks such outward-show products,so simple and beautiful design for smart locks is very important,at the same time we should pay more attention to the smart door lock panel material.Currently the most widely used are four types,they are stainless steel,alloy material,copper,engineering plastics and other materials,different materials will have different characteristics,the alloy material is more recommended,because it is hardness,color degree,resistance corrosive and other aspects have some advantages.
2, The way of unlock
At present,there are more types of smart locks,which are mainly divided into four categories,such as a fingerprint lock,an electronic password lock,an electronic induction lock,a remote lock.The unlocking method can also be divided into four,through the fingerprint,password,proximity card,key,etc.to unlock.In these four unlocking methods,the fingerprint unlocking and password unlocking are the most widely used,while the general smart lock also supports these two unlocking methods.At present,fingerprint unlocking should be the most convenient and safe way.