Smart life - starting from the smart door locks
2018-01-24 19:07:58
In the beginning of the decoration of the house,the most notable is the hydropower and security issues,in addition,it should also install some smart home appliances for the home.It can protect personal safety,but also protect your property security.No matter where you are,you can clearly know the house situation through IOT technology products,providing for your peace of mind and effort.
What are the main smart home products?In addition to the commonly known fingerprint lock,camera,alarm,as well as infrared body,electric curtain motor,infrared fence,automatic door opener and automatic windows opener,ect.The most important thing is to ensure the safety of property,a smart door locks,which is a good home security items to bring you with safe and smart home life.
Smart locks,the home's first solid firewall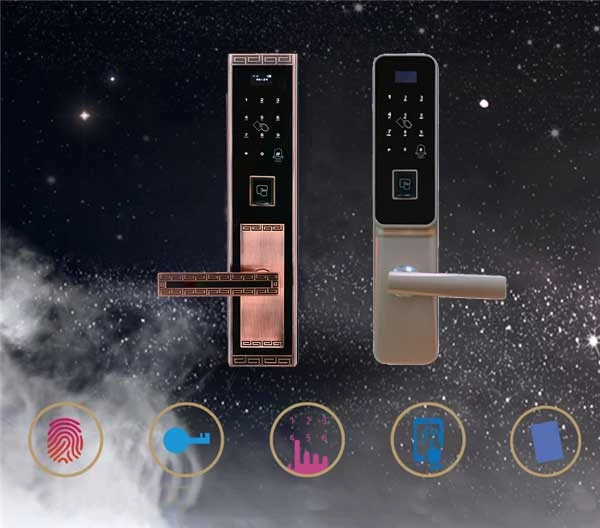 The first step in security is the Internet of Things door locks,it can protect personal safety and property safety.Many modern people also commonly used the fingerprint lock,so installing a fingerprint lock on the door is a good choice,but also eliminate the troubles of forgotten the key can not enter the home.