Sharing parking - solve the problem of parking difficult
2018-02-02 18:00:57
More and more Internet companies to enter the area of parking space.The sharing hardware and software equipment manufacturers Shenzhen Omni Intelligent Technology Co., Ltd. CEO said,"The sharing of parking solutions,not only rely on the Internet giant,start-ups, municipal management departments work together, but also rely on the technical support of the Internet of things,the application of intelligent terminal system.Consolidate and upgrade the existing parking resources,through the smart city carrier - mobile Internet these integrated resources match the needs of driver in timely,comprehensive enhance the content and ability of smart cities to solve parking problems. "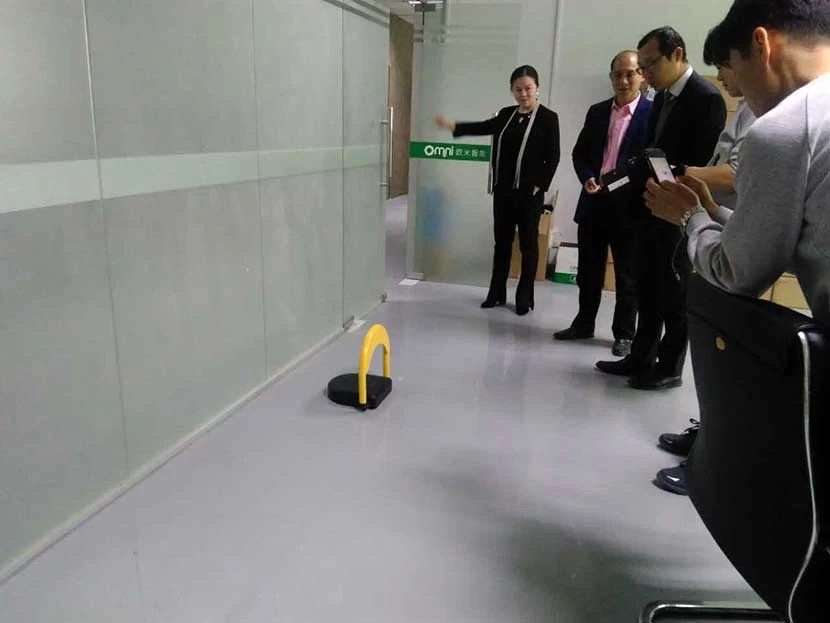 As a sharing software development company,Shenzhen Omni Intelligent Technology has already started to share the technical research and development and production of smart sharing parking lock.This share smart parking lock can provide mobile phone Bluetooth + APP platform + remote control dual mode,and will share the parking lock with built-in sharing parking sensor connected to the background management system to match the link,through the phone APP operation to complete the unlock,lock steps.
Omni smart sharing parking lock bracket rocker arm can be 180 degrees before and after the collision,built-in intelligent alarm system,when the rocker in normal work received an external impact will continue to sound the alarm and drop the rocker arm, in the loss of external force automatically resume working condition in 2 to 5 seconds.The Anti-collision waterproof compression design,coupled with the technology of Internet of Things,allowing users to more efficient authorization to share parking spaces,you can achieve a multi-use parking spaces.