Omni smart bike lock - a protective wall of your bike
2018-01-17 18:43:53
With the improvement of people's life,the car has basically become a standard configuration for each family.However,with the number of cars has become more and more,the roads have become clogged,especially at the peak of commuting.So many people start to choose to travel by bike,but bicycles are easy to theft.Omni Smart Bicycle Lock solve bicycle safety problems for users.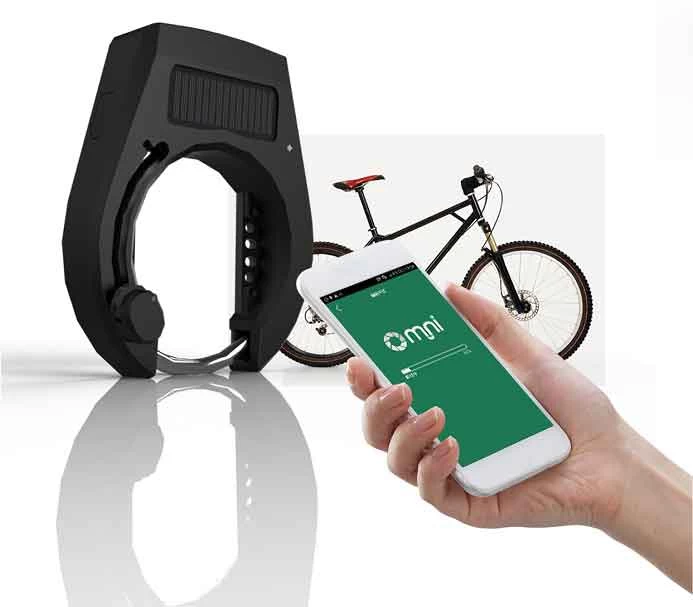 Omni smart bike lock - What is smart bike lock?

Omni smart bike lock is a smart lock that uses bluetooth 4.0 low energy instead of a physical key to lock and unlock your bike based on its location (or directly in your app).Smart bike lock without need to take a metal keys,using software to unlock will bring more convenient for users.

Closer to unlock: Another important feature of Omni smart bike lock is unlocking automatically by receiving the phone's Bluetooth or WiFi signal.Only need to place the phone close to the bike,the smart bicycle lock can automatically unlock.

Solar charging: smart bike lock is also equipped with a solar panel, can be charged anytime, anywhere, eliminating the need to disassemble the smart bike lock power failure, making the bicycle safety has been greater protection.
In general,smart bicycle locks make people's travel more secure and convenient.At the same time,they also made great contributions to the issue of environmental travel modes.The emergence of smart bicycle locks makes more people choose green travel.This will have a great effect on the protection of the environment and the relief of traffic pressure.