Omni offers a optimal solution for sharing bike
2017-12-11 16:55:43
Ever since the no pile shared bike mode appeared, the controversy and contention around the smart lock never ceased. Omni technology R&D team has been constantly exploring to find the optimal solution for bike sharing.
The optimal solution is to choose the most suitable solution to achieve the best balance between the interest demands such as power consumption, cost, reliability, unlock rate and so on. In other words, it is necessary to ensure reliable application, but also take into account the user riding experience, and give full consideration to the future needs of urban intelligent management.
Omni GPS+GPRS+Bluetooth smart bike lock as the third phase of the product, not only added more unlock technology, such as Bluetooth unlock, but also enhance the smart positioning capabilities, and support for electronic fence technology.Omni smart lock has a longer standby Time, better reliability and higher stability.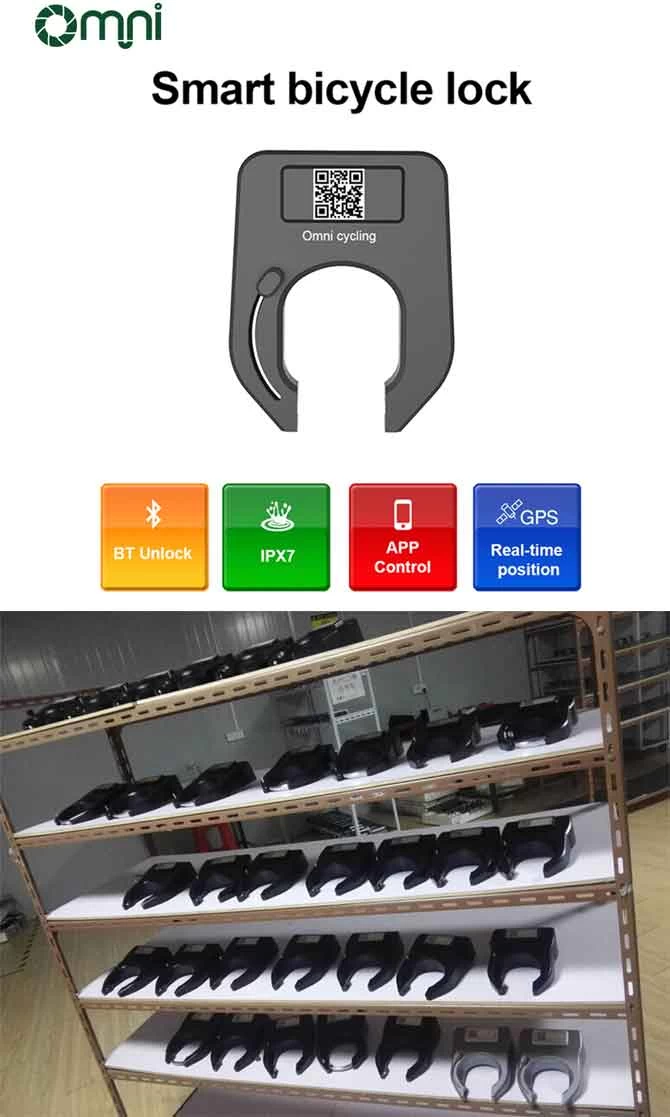 After the user scans the QR code, Omni smart bicycle lock establishes communication through the Bluetooth and the smart lock, and controls the smart lock to automatically unlock according to instructions issued by the back end of the platform, which takes less than three seconds; after the user locks, the smart lock sends an instruction , Notify the App automatically statement. In the meantime, Omni sharing bike lock has status alarm and position tracking function, which adds a layer of security firewall to the sharing bicycle. In the locked state,if you move the sharing bike without permission, the audible and visual alarm will be triggered and the location information will be recorded.
Each Omni smart bicycle lock in the factory, must go through 7 heavy quality test: atomization test, dust and water, high and low temperature, anti-vibration, anti-static and so on. Omni smart lock waterproof and dustproof standard is to reach IP67 level, which means that even smart locks fully immersed in water for half an hour, still fully functional, which is put into operation in the sun and the rain, smart bike lock will no affect any normal use at all.