IoT and and shared economy
2017-10-17 15:57:20
IoT technology is increasingly concerned by the community, the recent McKinsey study shows that by 2025, IoT technology estimated annual economic impact of 3.9-11.1 trillion US dollars.
Energy shortage, non-renewable and how our global economy works is intertwined, but the original figures are about technology.

Progress in IoT technology can be used as an example.
This new connection also provides the opportunity to rethink the underlying system and support the sharing of economic development. New technology has always been a key element in the sharing of economic transition, Such as design recovery and updating, whose purpose is to keep products, components and materials at the highest level of utility and value.

The shared economic model is seen as an important business opportunity and has been growing in the past two years. Combined with the principle of renewable and shared economy, Which provides information about the status, location and availability of these assets, and may have greater opportunities to expand the new model more effectively, while providing a new direction for the digital revolution.

With the development of the economy, the number of private cars soared, according to the survey shows that the current average car in Europe currently spent 95% of the time to park. However, the serious shortage of public parking spaces is associated with a large number of private parking spaces.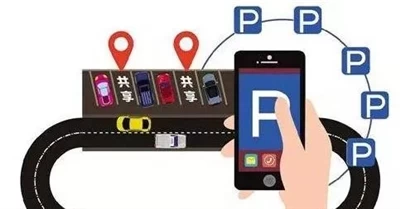 Omni'
sharing parking lock
is a mobile phone based on the APP to use the shared smart parking lock, which ease the contradiction between parking demand and supply. Smart parking lock is our Omni independent research and development of a complete intelligent mechanical equipment, which includes low-power control management system, drive system, power and energy management functions. The basic principle is in the parking lock in the installation of Bluetooth, drive to the parking lock near the car can be controlled by the car lock up and down. Its intelligent parking control integrated cloud service platform is through IOT technology to achieve management,which is a set of garage dynamic information collection, parking guidance, multiple payment, parking induction and parking spaces, booking, error sharing and other functions in one of the parking management integrated solutions, the platform is mainly used "Internet +" parking management model to achieve Management of Traditional Parking. Through the large data storage and analysis technology, scientific organization of urban traffic, improve the level of urban parking management for the city "parking difficult" to provide an effective solution.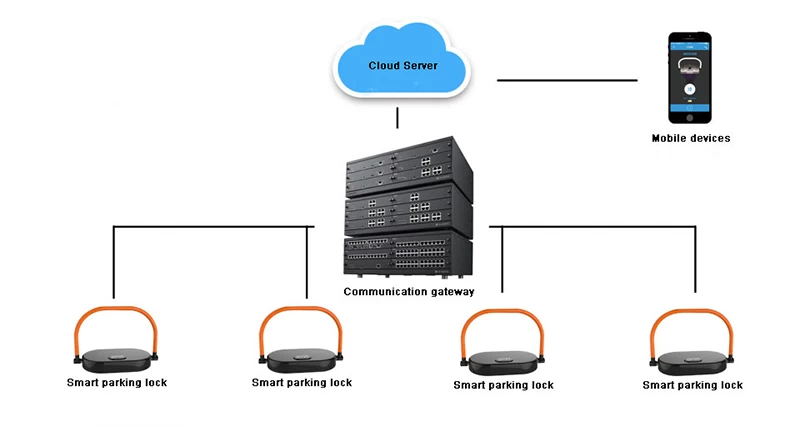 Smart sharing parking lock
is a shared economic model of Internet of things parking lock, it solves the existing parking lot management costs, parking spaces low utilization rate, affecting traffic,inconvenient people travel technical problems.It provides a device and method for obtaining parking spaces based on Internet of Things technology, which has low management cost, low cost, high utilization rate of parking space, favorable traffic conditions and convenient travel.