Have you kown the function of smart fingerprint lock?
2017-10-23 16:19:50
The concept of smart home has been put forward for more than ten years, and now it is to become a hot spot for economic growth and sought by people.
After the phone and the door join the fingerprint to unlock the function, the security improve the performance of more than one grade,but do you know the function of the smart fingerprint lock?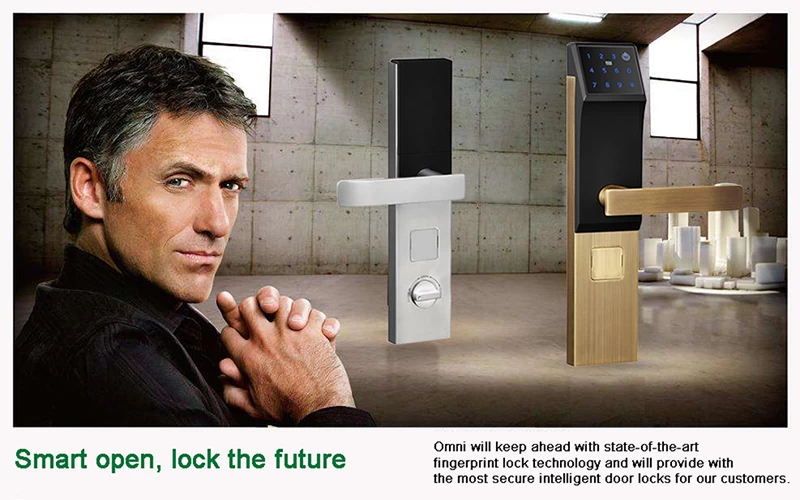 1. remote unlock function: emergency door to be opened, you can call the home fixed telephone password to confirm or by sending a message to the door lock to achieve remote unlock.

2. anti-theft real-time alarm function: by the improper opening the door, the door will be issued a beep, simultaneous notice of the owners of mobile phones and property management system.

3. no awareness of anti-hijacking alarm function: hijacked forced to open the door, the door lock will be anti-hijacking special open door alarm information sent to the family phone or property management system.

4. family members automatically identify the function: can be set to a special password or proximity card to the family need special attention to the staff (such as the elderly, children) use, special staff to open the door or home owners will receive SMS notification.

5. the information update function: dismissal nanny or employees do not have to change the lock, the door set through the lock, the original staff will not be able to unlock the original password or proximity card.

The above five aspects are about the function of intelligent fingerprint lock, Smart fingerprint lock easy to use, safe, reliable.The main performance is as follows:you can unlock the door without the key, do not have to record the password, it can prevent theft and be a fire alarm,just using your fingers can open the door.