What is the technology of sharing bike
2017-12-21 17:20:11
Sharing bike has become one of the four new inventions in China and has been exported to many cities in the world.
The essence of sharing bike is a typical "Internet of Things + Internet" application. One side of the application is the bike (object), the other side is the user (person), through the cloud control to provide users with bicycle rental service.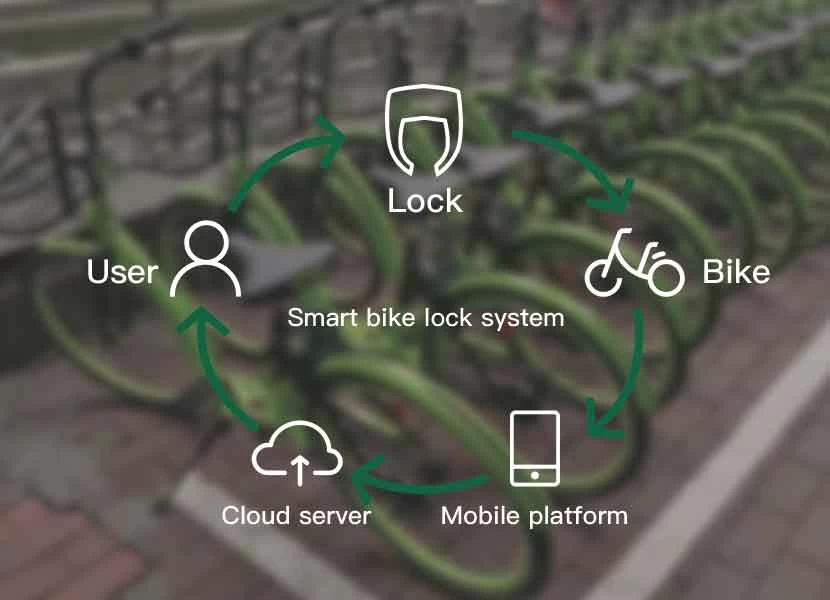 1.Cloud computing platform

Sharing bike cloud applications, is a large-scale two-way real-time applications based on cloud computing.Cloud computing on the one hand ensure the rapid deployment of sharing bike applications and high scalability,On the other hand, it can cope with large-scale high-concurrency scenarios and meet the needs of millions of connections.(For example, mobike's cloud service is based on Microsoft's Azure public cloud service platform)

2.Data assets

Cloud applications need to collect, store and manage two types of key data:
Bike Data (Asset Data for IoT Features: Including Sharing Bike Communication Connection Status, Lock Status, Usage History, etc.),bike data is smart bike lock through the communication module and the SIM card,after the telecom operators' network and the operator's IoT platform, the service platform is uploaded to the sharing bike.

User Data (User Data of Internet Features: Besides the user's basic information, consumer records, user's account and credit information, it also includes user's behavior data: riding path and location information).Sharing bicycle are "Internet of Things + Internet" applications, so corporate assets (bicycle) and user data are the core assets of a sharing bicycle company.

3. platform service

On the one hand the sharing bike involves the massive amount of Internet of Things data, user data management,on the other hand, it also need to follow the needs of users to develop and optimize functions at any time. Therefore, a platform service (PaaS) will be built under application.Equipped with a platform service layer, applications can enable applications carrying millions of high-concurrency data streams,but also to achieve the dynamic deployment of resources and capabilities, the flexible development of functions.