Smart lock,you deserve to have one
2017-11-07 18:52:25
With the rapid development of Internet and Internet of Things technology, smart home and smart living concept gradually into people's lives.Smart lock is one of them, Which has brought greater convenience for our life. Let's analyze together why smart lock was popular for people.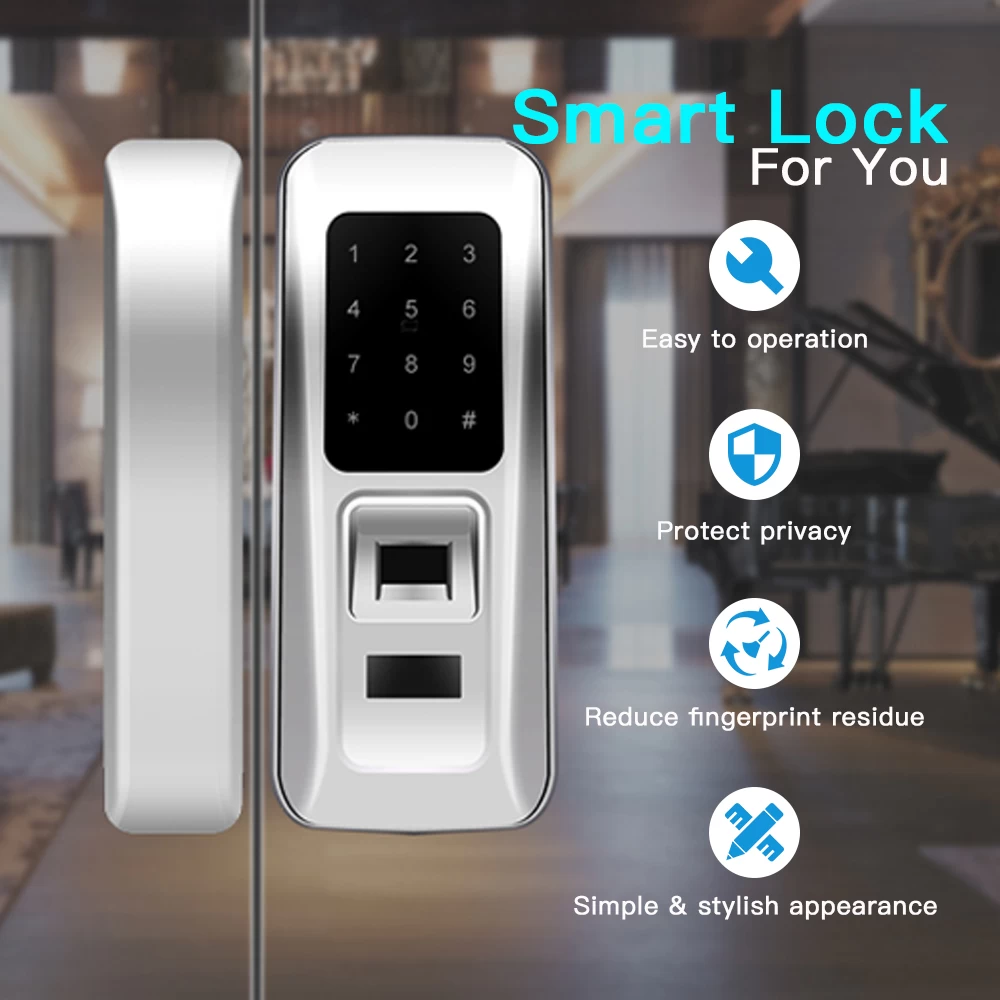 The advantages of smart locks are the following:

1.Easy to operation
Smart lock with automatic electronic sensor lock system, when the door is automatically sensed to be closed, the system will automatically lock, the user can fingerprint, touch screen, card, mechanical key to open the door lock. A variety of unlocking methods allow users to operate more easily.

2.Protect privacy

The general fingerprint password lock with the danger of password leakage. However, the smart lock has the dummy password function technology.Before or after the registered password, any number can be input as the dummy password, so as to effectively prevent the disclosure of the registered password and at the same time, the door lock can be opened to bring a safer environment.

3.Reduce fingerprint residue
The recent smart lock is different from the previous "first open and then scan" mode, the scanning mode is very simple, the finger on the top of the scan from top to bottom can scan, no need to press your finger at the scan; scanning method is more reduced Fingerprint residue, greatly reducing the possibility of fingerprint is copied, safe and exclusive.

4.Simple & stylish appearance
Smart locks look stylish, designed for people's tastes, a variety of designs to meet different needs of people.