Signing ceremony of business division managers in Omni
2020-03-09 16:35:13
In the past few years, we have worked together. Those hard days and nights are the best memories. At this moment, I know that you still keep your dreams and choose to continue your hard work, so this year, Shenzhen Omni Intelligent Technology Awards Conference will definitely belong to you guys!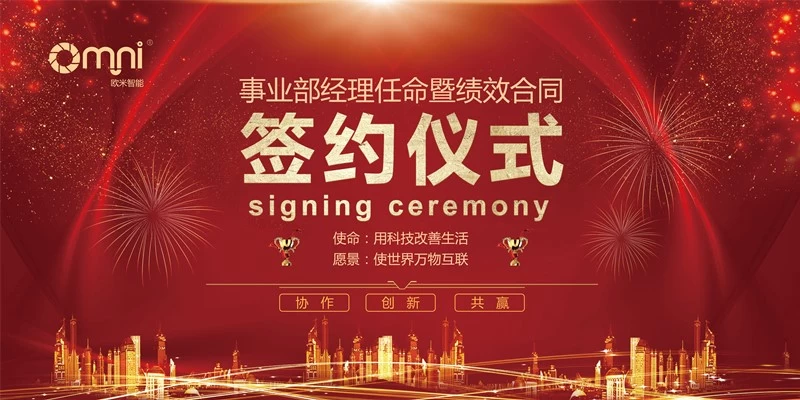 In March 6th,2020,  the general manager of the company signed the appointment and contract with the directors of each business division one by one.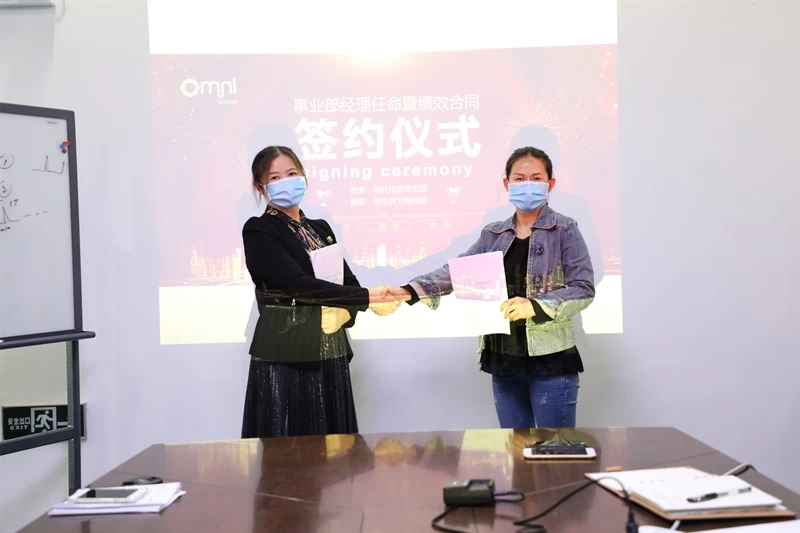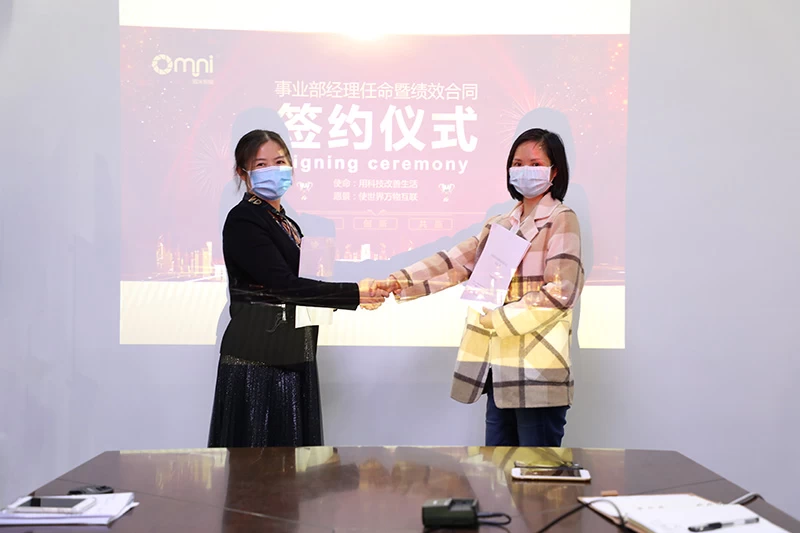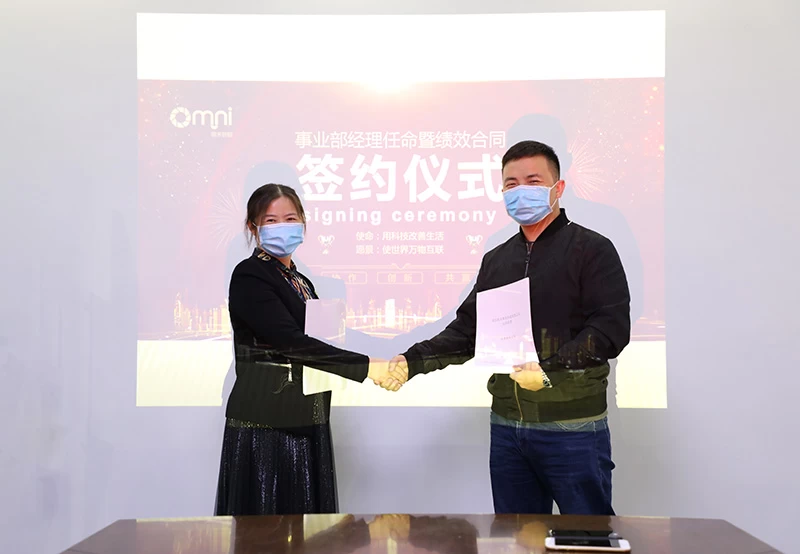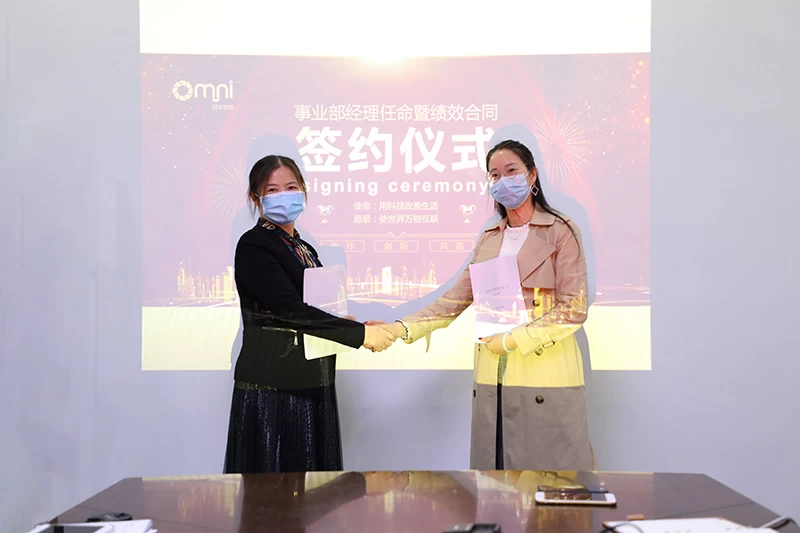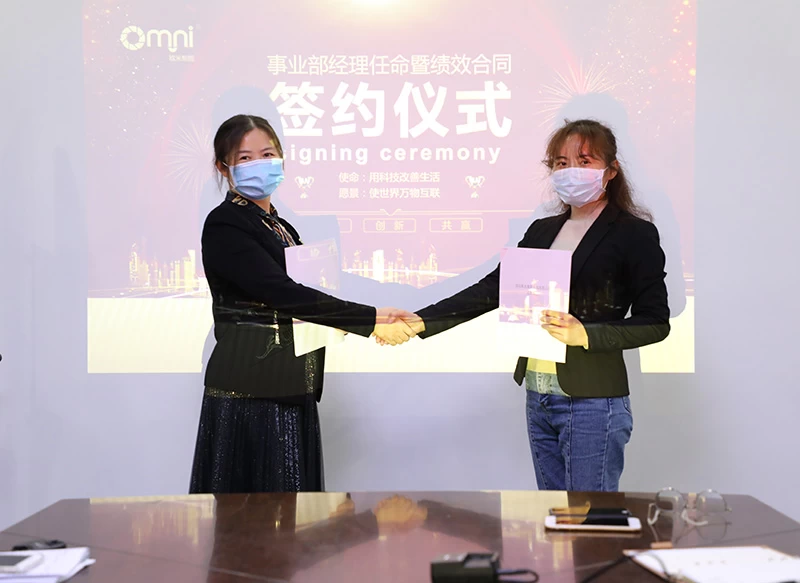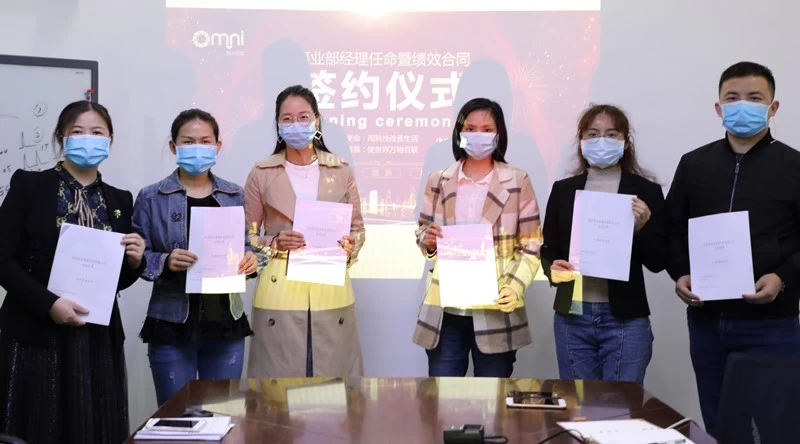 In the end, we are here and to realize our mission and vision through the hard work of all the people in the company: use omnitechnology to improve life and connect the world with Iot!