Omni smart bluetooth lock of bike sharing
2017-12-04 19:10:58
In the use of sharing bike, the user can use sharing bike with the server by downloading the sharing bike APP and scan QR code to unlock the bike. After the mobile phone has scanned the codes, the sharing bike communicates with the server, and the server issues instructions to the sharing bicycle to unlock. Now let's understand the function and unlocking of omni sharing bicycle bluetooth smart lock.
Omni smart bluetooth lock and the sharing bike with a perfect fit: This lock with GPS positioning, GSM communication, Bluetooth unlock function, to anti-theft, fire, water, dust, shock, tamper, anti-shear.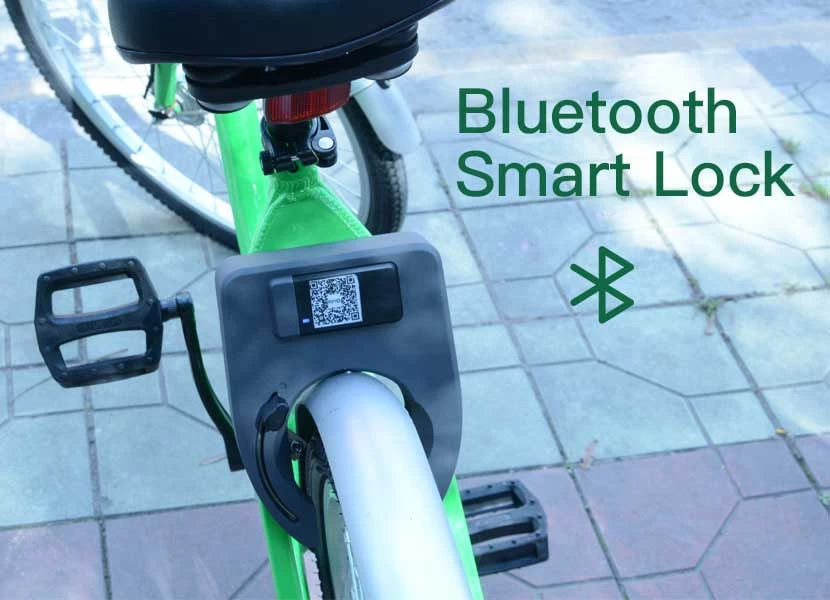 Omni sharing lock also built-in bluetooth module, mobile phone scan code then read the bluetooth bike information, try pairing. Sending the information to the server. The server sends the unlocking instruction to both the sharing bike and the mobile phone at the same time. If the sharing bike receives the instruction to directly unlock the bike. If the phone receives the command first, the command is sent to the sharing bike via bluetooth to be unlocked.
Built-in structure: Built-in SIM lock, Bluetooth, GPS module

Power generation method: solar charging, solar panels installed in the bike basket to ensure the supply of electricity

Positioning functions: GSM / GPRS and GPS positioning module

Features: (1) Bluetooth find positioning sensor (close to 10 meters).
(2) By scanning code or Bluetooth connection communication and lock link, APP to confirm the identity of qualified, automatically unlock.
(3) Manual lockup, feedback to APP lockup information via Bluetooth.
(4) built-in sensor, abnormal switch, destroy or move, buzzer alarm.
(5) low pressure alarm to remind, normal work remind (LED).