Omni Wireless Remote Control Laser Rear Light
2021-09-30 15:05:48
Omni C1 remote control bicycle turning rear laser light, designing inspiration come from batman,which achieve function of left/right turning,braking alarming,safety laser light etc. function by the remote control fixed on bicycle handlebar to control the rear light.Together with low battery reminding,ambient sensor detection function.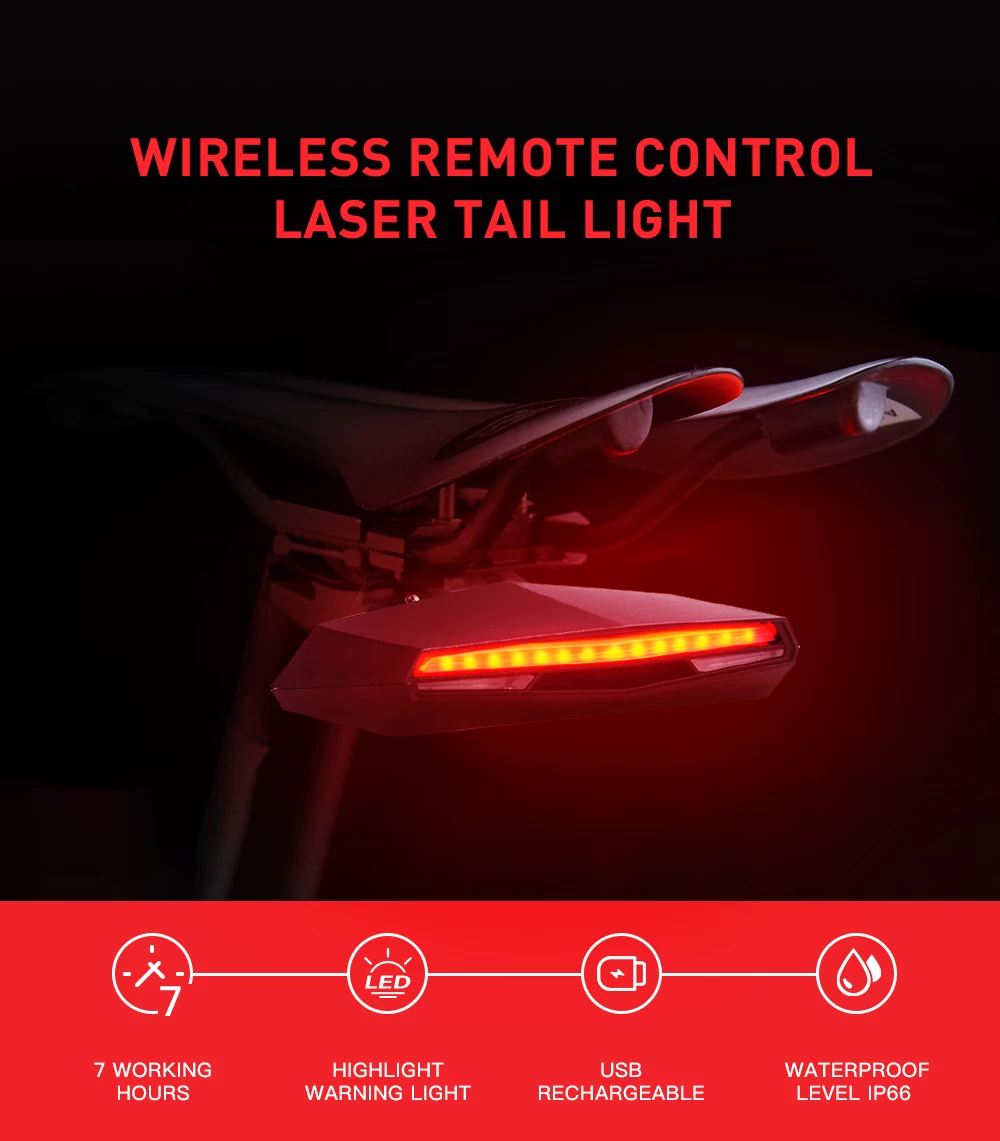 Brake automatic detection function
When riding a bicycle, when the brake action is sensed, the tail light is highlighted to warn the vehicle behind

Red highlight LED
red streamlined high-brightness LED, brightness 85 LUX,lighting distance:100m

Strong Power 7 Hours Battery Life
Built-in 2200 mAh rechargeable battery can used for more than 7 hours after fully recharged

USB rechargeable
input:USB DC 5V 800ma

Waterproof grade:IPX4
Suitable for use in small to moderate rain environment,please do not immerse the product into water or use in heavy rain environment,please plug the USB cover tightly while use.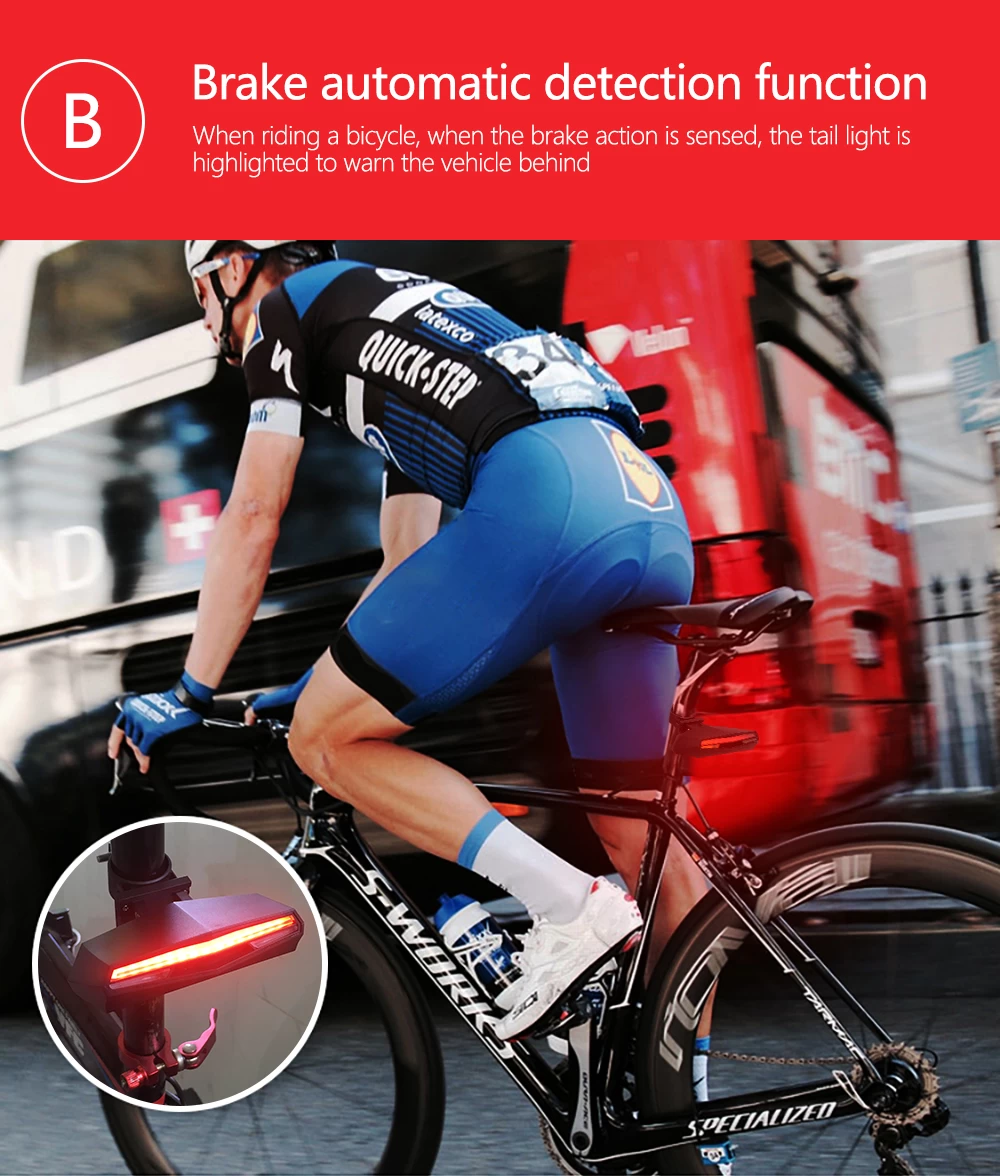 Offer great safety guarantee for cyclist during night tine,svoid injury especially red light intersection mat cause by vehicle.