OFO teamed up with Huawei to participate in the World Mobile Communications Conference
2018-02-28 17:50:35
On February 27,OFO joined hands with Huawei to attend the 2018 Mobile World Congress (MWC).Meanwhile,ofo announced a joint bike with Huawei and Vodafone operating the sharing bike with NB-IoT smart lock in Madrid,Spain.This is the first time a sharing bicycle company has officially adopted NB-IoT technology overseas.This marks the beginning of the standardization of global shared bicycle IoT technologies,which will greatly accelerate the process of the global sharing bike.This move not only promoted the global standardization of IOT technology sharing, increased the efficiency of enterprise globalization,but also built a platform for local smart city construction.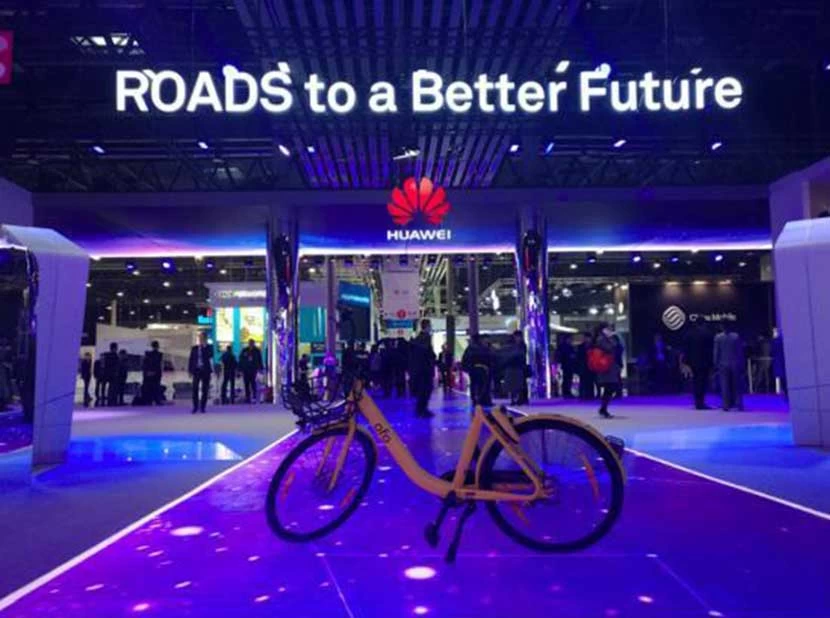 Unlike traditional 2G and 3G technologies,NB-IoT not only provides communication capabilities,but also establishes a unified IoT cloud between operators and enterprises.This means that when a sharing bicycle company enters a new regional operation,Just access the cloud to able establish a network connection with the local operator.This is of great significance to the globalization of sharing bicycle enterprises.Through the IoT cloud,smart sharing bike lock enables communication with the infrastructure.
Up to now,OFO sharing bike has served in over 250 cities in 21 countries, including Kazakhstan,Singapore,Malaysia,Thailand,Israel,Russia,Hungary and India and Czech.As NB-IoT smart lock landed in Spain.Chinese enterprises represented by OFO and Huawei will take practical actions to respond to the national strategy and lead the development of the global Internet of Things industry.