Apple Maps Joins Sharing Bike Services in 179 Cities Around the World
2018-03-13 18:02:58
On March 13,Apple signed a cooperation agreement with data integration provider Ito World,which will add 179 cities' sharing bike data to the Apple map.
This feature is real-time and helps users find the nearest sharing bike sations by typing "sharing bike" or the name of the service provider in the search field.Ito World has partnered with dozens of companies to authorize and standardize sharing bike data.In this way,Apple only needs to integrate it into its own maps,instead of talking to sharing bike service providers one by one.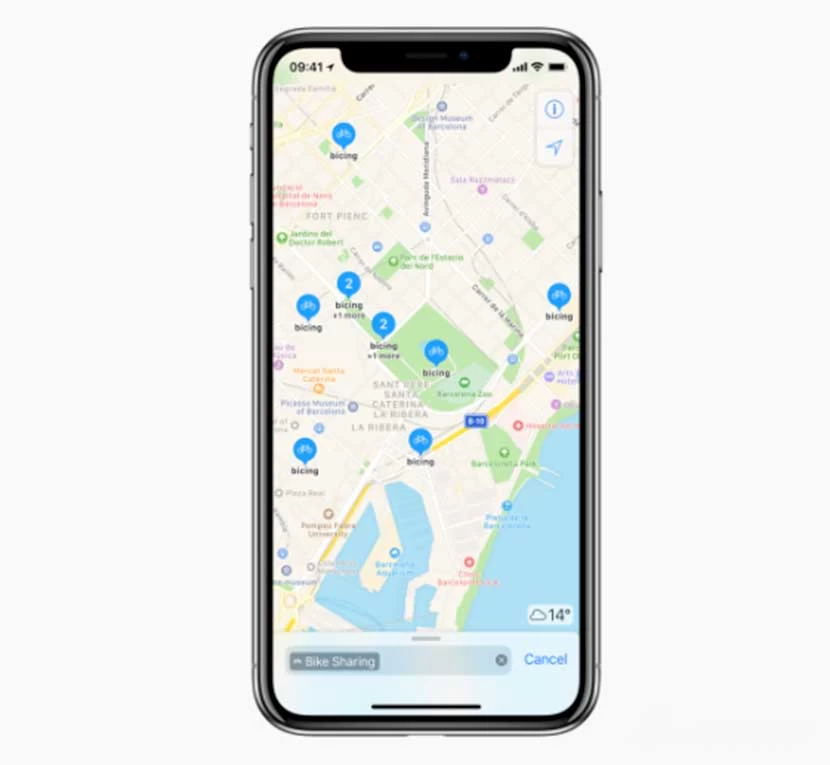 Enter "sharing bike" on the Apple map to find the sharing bike stations
Apple has already integrated some sharing bicycle data in some cities before.But it is not comprehensive,this time can be regarded as a big improvement on this behavior.This can be very useful if you need to go cycling in another city.With this update,you can type "bike sharing" in any city and find the nearest station location.
Apple has been slowly adding more services to its maps,such as public transport information,indoor maps of some airports and shopping malls or electric car charging stations,etc.,hoping to compete with Google Maps.
In the list of 179 cities that already support the sharing bike data,China's two largest bike companies,ofo and Mobike,were not seen,perhaps because the two companies did not open their data to Ito World.