The function of automatic door opener
2017-12-14 18:35:23
Automatic door opener refers to all the need for remote control of the courtyard, villas, residential, offices, schools, all kinds of door opener. It is installed in a variety of different materials flat open the courtyard door, through the door open the door to open and close the action. Open machine can be used to control the remote control phone door to open, close, stop,with a closed or open the door in place to automatically stop, close the door to lock and other functions. Let's introduce the function of the door opener.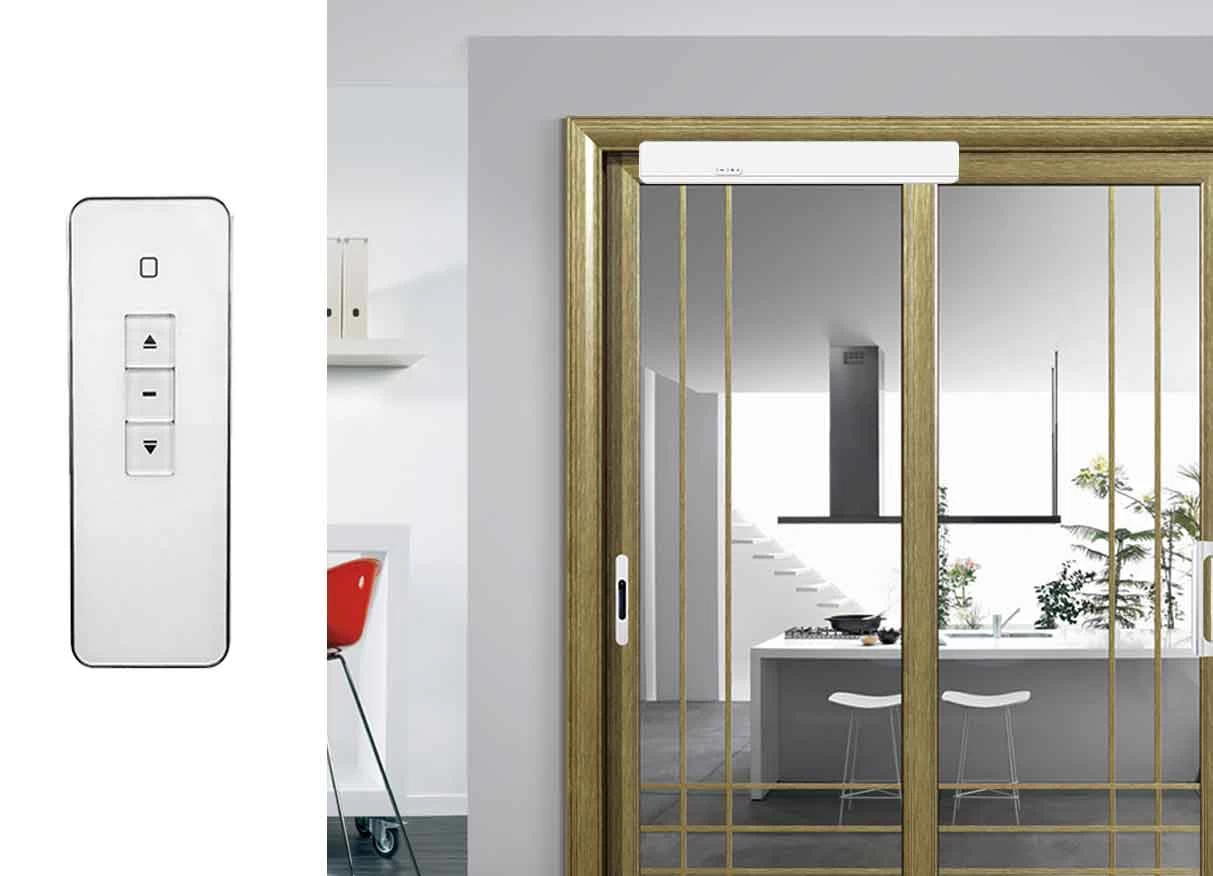 1. single,double open choice:Through the remote control operation, can achieve single-fan independent or double fan at the same time on and off.

2. key lock:Through the remote control operation, you can lock all the buttons on the control panel to prevent theft.

3. repeat the operation restrictions:to prevent overshooting in place when the door, the door caused by misoperation damage.

4. the case of resistance from stop:running encountered pedestrians, vehicles and other obstacles,open the door automatically stop to ensure safety.

5. time protection: single-door operation time set in 60 seconds, to ensure the safety of the motor.

6. Infrared protection: Through the external infrared raster detector, if the pedestrian or the vehicle blocks the ray of the infrared grating when running the closing procedure, the door opening machine will automatically stop the closing procedure, turn into the opening procedure, and the door will be reopened to avoid human or The danger of being clamped by the door greatly enhances the safety of the door operator.

8. The outreach interface: with the security system camera, card reader, access control systems,parking management system connection,automatic identification and access control.

9. ups power supply: dc24v the safety voltage, in the case of power can still work properly,as well as optional solar panels,so that the door opener can throw away the long wire tail.