How Bicycle Sharing Lock Do For Smart Bike Sharing and Rental Project?
Omni Original 2022-07-25 13:54:48
Many bikes sharing companies would like to build their own APP and bicycle sharing system with smart
bicycle sharing lock for bikes sharing and rental businesses.
What those companies are looking for and what are the most important things they care about?
The points mentioned is essential to them,and definitely, they're as well the most leading solution for bike sharing industry.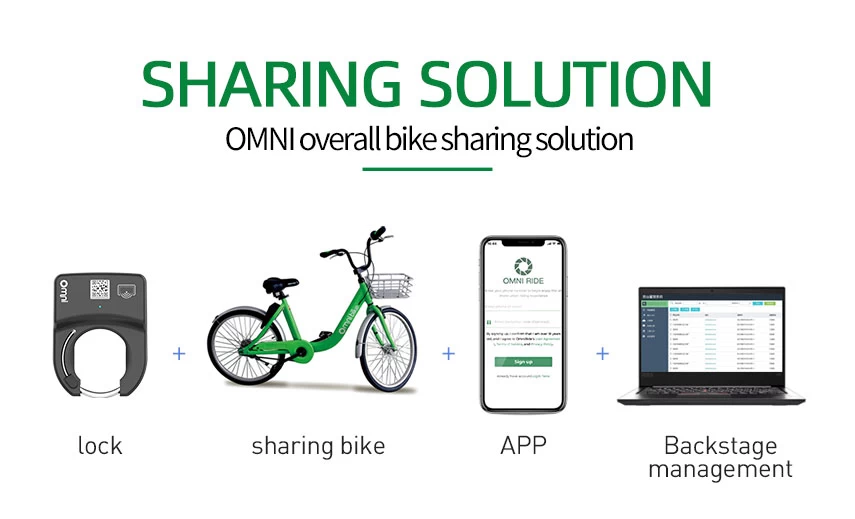 A safer way. A simple tool.
Bicycles, E-bikes sharing or rental projects comply with environmental regulations all over the world. No keys, no docking stations, no cash, no ID cards or deposits, no rental shop staff or opening hours.
No more paying issue with cash,ID cards,deposits.
Instead of manual management.Replace manual supervision so as to improve the effectiveness of supervision.
Highly secured lock with a user-friendly experience.
Track and Trace
The smart bike lock has built-in positioning function.With GEO-fence,it can accurately track the range of motion of GPS and keep a detailed bicycle track. You forgot where to put the bicycle? The smart bicycle lock can always help you to find it.
Buzzer Alarm
Anti-theft alarm becomes the security tool.
Moving bike without unlock,triggers make alarm to server with 80dB loud alarm system integrated.
Precise positioning
No more worry about "I can not find the bike"with GPS+WiFi+Glonass communication.
The server can check and monitor all the bikes anytime anywhere.When people finished cycling,bicycle sharing system can determine
Communication
Combination of multiple methods
RFID,2G,4G,5G,Bluetooth Low Energy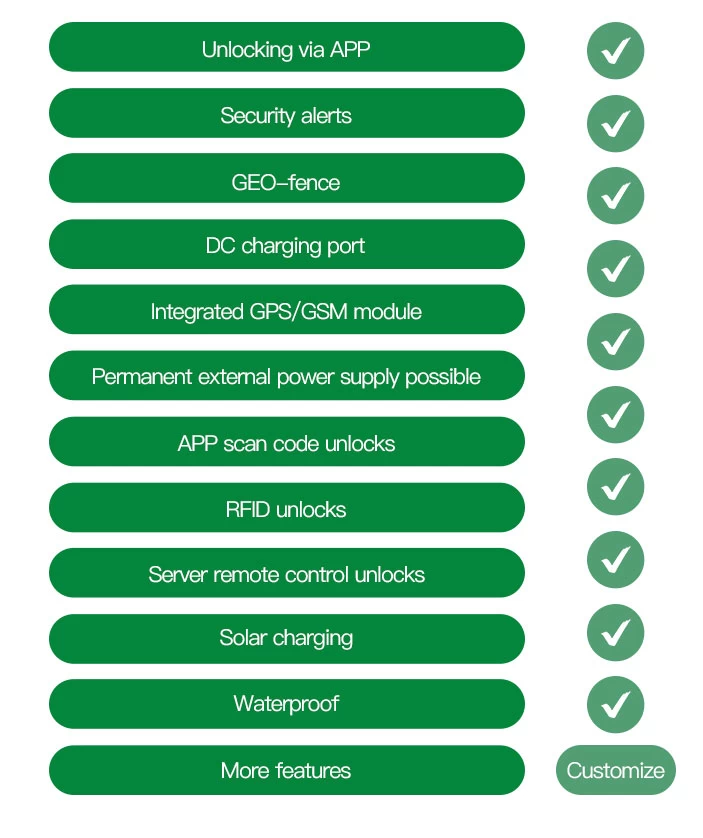 Omni smart bike lock comes with a locking manually way so as to make sure the locking of bikes is exactly correct and it is of most security.
Customized smart cycling solution is always available for different bike sharing companies from all over the world. 
Contact E-mail: mary@omnicycling.com