What is Vehicles GPS Tracker and IoT Device?
People ask what benefits vehicles gps tracker can bring to intelligent automatic industry.
Omni, who manufactures IoT device,as the IoT devices are built-in GPS tracking system,they are also vehicles GPS tracker for different vehicles,fleet management and sharing vehicles projects.All the smart devices are ready to help you get over by offering many detailed explanations and examples.
The Omni IoT (Internet of Things) is a remote control terminal for vehicles;The terminal has 4G network remote control, GPS real-time positioning, bluetooth communication, vibration detection, anti-theft alarm and other functions. The terminal exchanges data with the background, bluetooth and mobile APP through the 4G network to implement real-time control and status reporting of the vehicles.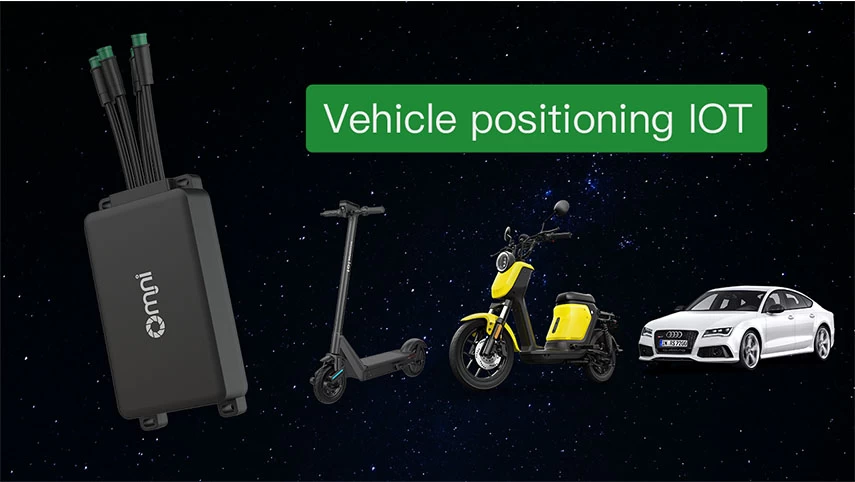 The applied function of this IoT is for electric scooters,electric bikes, cars,fleets management,motorcycles and other machines of agriculture and construction,etc.
This is how the product looks.

Features has great significance for use of vehicles IoT positioner.
It's with built-in position function.IoT locator communicates with the server and vehicles' controller and it can monitor and track the vehicles.IoT is connected to the car controller to control the switch of controlling scooters,cars and motorcycles and others, it can read vehicles' battery information, real-time speed, status,with uploading to server.Furthermore,the IoT can be a alert tool supporting Geofence,anti-theft alarm,fault report,vibration remind,etc.
It can be for vehicles sharing or rent projects all over the world.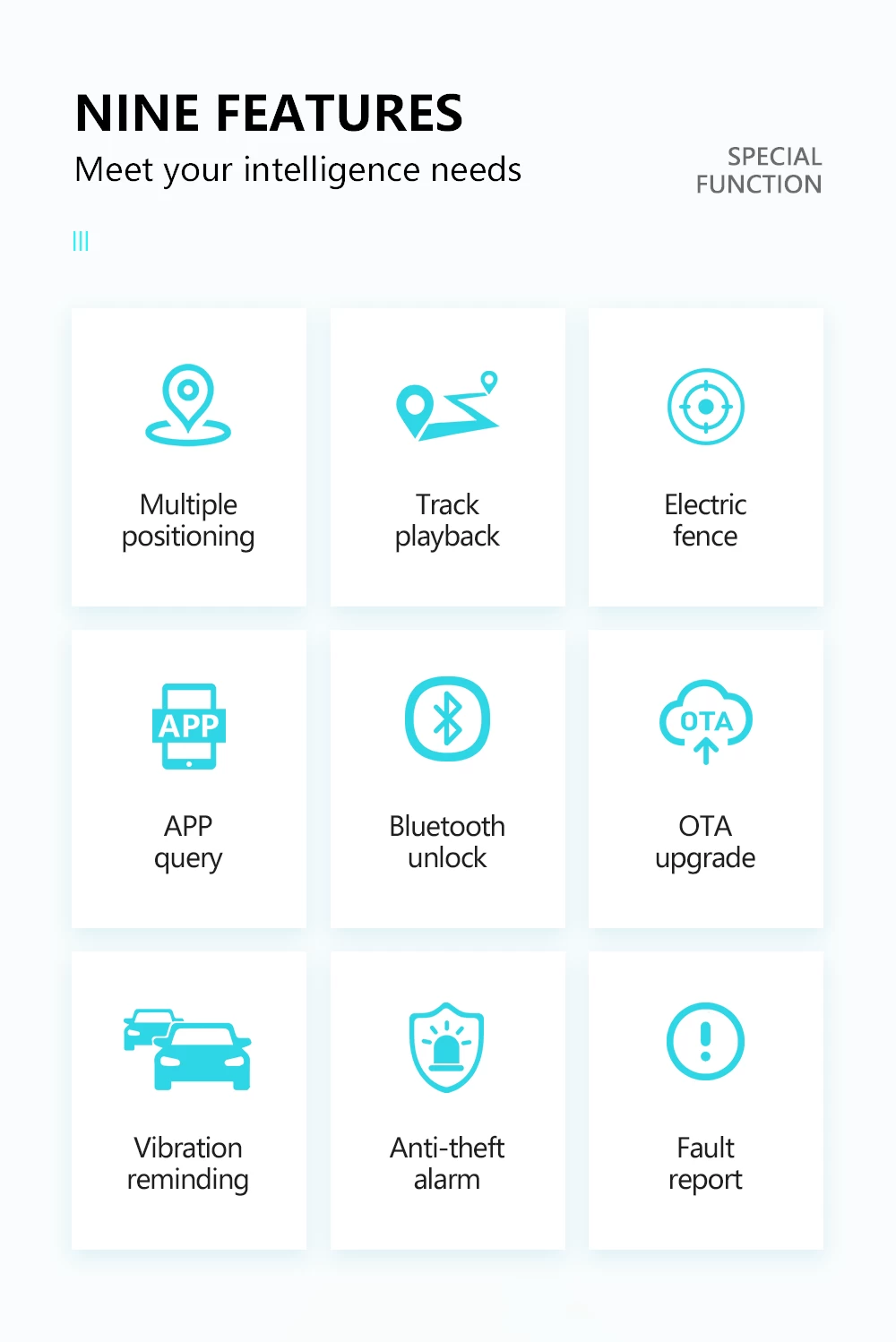 What more Omni Intelligent Technology Co.,Ltd can do?
Omni has mature IoT solutions and IoT applications. With your APP and server, Omni can provide protocol (free) or API (paid) to help customers for the connecting.Without APP and server, Omni can custom your own or you could rent Omni's software and backstage.
Know more about Omni.
Omni is committed to GPS precise positioning, LTE/BLE/2G/4G/5G/NBIOT, NFC communication, precision sensor, motion attitude control algorithm. In addition to traditional communication, location, and sensing, this year, we have algorithms such as dual-frequency location, RTK precise location, local electronic fence, AI recognition, overload, and extreme car crash detection.
Click below products for more details.
Contact E-mail: mary@omnicycling.com if other questions.